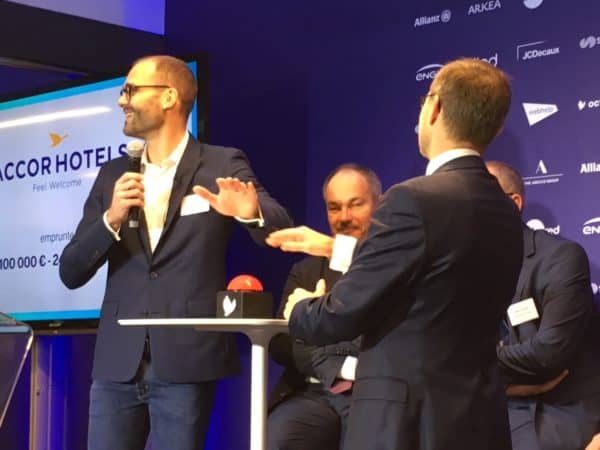 October, a leading European online lender, reveals that it was definitely not "idle" during the month of July 2020, despite the challenges created by the global COVID-19 outbreak and the resulting economic uncertainty.
October claims that July 2020 was a record month, during which 55 projects were funded through its online lending platform.
The Fintech firm is now authorized to distribute state-guaranteed loans in France. The digital lender is now using Magpie, an automatic loan eligibility assessment model that has been developed by leveraging machine learning (ML) algorithms, in order to analyze and select loan requests "up to €250.000 that can benefit from a State guarantee."
The October team pointed out that as the Coronavirus led to various economic challenges, investors have, for the most part, become less willing to offer credit. However, SMEs require reliable credit solutions during these times, so that they can continue to grow or maintain their operations at a time when their revenue might have declined significantly.
The October team confirmed that the French government aims to ensure that SMEs are able to acquire the liquidity they need to continue their business. The nation's government aims to lower the potential risk for lenders with State guarantees.
As explained by October:
"State guarantees cover a part of the loss in case a loan defaults. … if a company cannot repay the loan, the state will partially repay for the company. As such they make it safer for you, as a lender, to lend to an SME. In France, the government has announced an exceptional package of 300 billion euro State-guaranteed loans to support French SMEs. With this guarantee, the French state covers up to 90% of the capital lent."
October confirmed that it will be digitizing its credit analysis process for initiatives under  €250,000 that are covered by a State guarantee. This should help enhance efficiency and help with distributing more loans.
October will be using Magpie, an automated borrower loan eligibility assessment model, to analyze large amounts of data collected by the lender during the past 5 years across several different countries.
The October team added:
"Instant Projects are born from a simple assumption: the longer and more complex it is to get financed, the less time companies can work on their projects. That's why, thanks to Magpie, eligible companies will know whether they can get an instant loan and at what costs within a matter of minutes."
There are 10 Instant Projects that are currently covered by France's State guarantee. Nearly 4,000 lenders in the country have funded an Instant project. There are some differences between lending to these projects and others (check here for more information).
As reported in early July 2020, October closed financing for its 100th Spanish company.
The October team wrote in a blog post published on July 1, 2020:
"We didn't think we would go through a pandemic but we knew the future would be digital…we have said this many times but, today more than ever, October [aims to be] part of the solution."
Sponsored