Cybersecurity Insurance Provider Yuanbao Tech Completes A Round of Financing led by GL Ventures
On August 28th, cybersecurity insurance service provider Yuanbao Tech announced that it had completed a ¥ 10-million-level A round of financing. The investment was led by GL Ventures, with participation from Raymond AMC and TusStar.
The fund will mainly be used for R&D and team expansion. With the development of Internet technologies, cyber-attacks such as ransomware and data leakage have brought huge risks of economic and reputation loss to many organizations. Corporate customers in major economic regions in Europe, North America, and the Asia Pacific have listed cyber-attacks as one of the key threats.
Based on its quantitative risk assessment technology with independent intellectual property rights, Yuanbao Tech provides customers with industry-leading service + insurance proactive risk management solutions to reduce the probability of cybersecurity incidents. (Source: 36Kr)
China CITIC Bank Intends to Inject 2.027 billion yuan into AiBank
On August 27th, China CITIC Bank announced that it will make a capital increase of 2.027 billion yuan in AiBank.
AiBank is a direct banking joint venture that China CITIC Bank Corp and search engine giant Baidu Inc. launched in 2017. China CITIC Bank owns 70 % of the joint venture, while Baidu controls the remaining 30%. The direct bank has a registered capital of 2 billion yuan. AiBank provides a series of services including deposits, individual and SME lending, electronic bills, insurance brokerage and other business approved by the CBIRC. (Source: mpaypass)
Bank of Communications Establishes Fintech Subsidiary
On August 25th, Bank of Communications announced the establishment of its Fintech subsidiary ("交银金科") in the Lin-gang Special Area of China (Shanghai) Pilot Free Trade Zone.
According to the announcement, the registered capital of the Fintech entity is 600 million yuan, and the main business is to use financial technology to carry out software research and development, conduct technical consultation and innovation, and provide information system integration services. Li Haining, chief information technology expert and general manager of the information technology department of the Bank of Communications, will serve as the chairman of the fintech subsidiary.
At present, major banking institutions in China (including Agricultural Bank of China, Industrial and Commercial Bank of China, China Construction Bank, Bank of China, China Merchants Bank, Minsheng Bank, and Ping An Bank) had all established fintech companies. (Source: Leiphone.com)
Alibaba Will Suspend its Investment Plan in India for at Least 6 Months
On August 27th, two people familiar with the matter said that due to recent changes in foreign direct investment (FDI) rules in India, Alibaba Group decided to temporarily shelve plans to invest in Indian companies.
Prior to this, Alibaba had invested in several startups in India, such as Paytm, Zomato and BigBasket. But for at least the next six months, Alibaba will not invest new funds to expand its investment in India. (Source: lieyun)
---
The above is a weekly synopsis of the biggest stories on Fintech in China provided by WeiyangX, part of Tsinghua University, in partnership with Crowdfund Insider.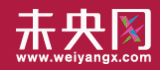 WeiyangX is the most influential website focusing on Fintech in China. The site covers the latest news, industry data analysis, business practices, and in-depth Fintech cases in Fintech. WeiyangX is incubated by Fintech Lab. Founded by Tsinghua University's People's Bank of China (PBC) School of Finance in 2012, the Fintech Lab is the first and leading research entity dedicated to leading best practices, promoting interdisciplinary innovation, and encouraging entrepreneurship in the field of fintech through scientific research and innovative project incubation.

Sponsored Links by DQ Promote