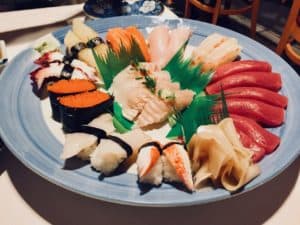 Will Harborne, CEO at Deversifi, a self-custody digital asset exchange for "serious" traders, has said that he disagrees "very strongly" with the idea that anyone who does not "condemn" SushiSwap has joined "the Dark Side."
SushiSwap is a recently launched decentralized finance (DeFi) protocol that's basically a fork or modified version of Uniswap, an established and legitimate, non-custodial Ethereum token exchange. However, SushiSwap continues to make headlines because its anonymous founder appears to be part of an alleged exit scam, which have become increasingly common in the unregulated crypto space.
Harborne points out that he really admires the team at Uniswap, a non-custodial Ethereum token exchange, and that he doesn't want to "see the world burn," however, he argues that this isn't really about "good builders vs bad pirates," or "right and wrong."
Harborne asks:
"First of all, who owns Uniswap? Many people talk about the team of developers who released Uniswap V2 led by Hayden Adams. But they don't now own Uniswap any more than I do. They chose (admirably) to release it as a public good infrastructure with no token, and that is awesome."
Harborne notes that the Uniswap team had recently secured funding based on their "credibility" which they gained for developing version 2 of the leading Ethereum token exchange. He confirmed that they're planning to release an upgraded and potentially better protocol version 3, and that "this time they'll find a way to capture value." He thinks that they "deserve" it, but this doesn't really change anything or impact Uniswap V2 users right now.
Harborne continues:
"Others talk about the 'Uniswap community'. But who are they?" 
He argues that the only community that actually matters is Liquidity Providers (LPs). He claims that LPs are "rational actors." He also mentions that they aren't using Uniswap simply because they "like rainbows or unicorns, they're doing it to make money."
He goes on to state that SushiSwap is arguably "the first and biggest experiment so far in various types of liquidity attacks."
He also acknowledges:
"[SushiSwap] wasn't optimally designed, and it was kiboshed by the greed of the founder, lack of vesting and lack of decentralised governance. The greed of an individual was disappointing to those in (decentralized finance) DeFi who hope for more, and boringly predictable to those who have learned not to hope."
He continues:
"But this doesn't make the experiment any less exciting. Until this year, these fork ideas have been theoretical, even though it is the reason many protocols have tokens. But the speed and scale of this attack shows that permissionless open-source financial systems are maturing."
Harborne believes that this isn't necessarily the fight between "good and evil." He doesn't think this is really a moral issue either.
He concludes that what we saw with SushiSwap is actually "a competition between two different ways of incentivizing rational LPs to use an open-source protocol." He also mentions that there isn't really a right answer, "except the one that LPs prefer and choose."
Notably, Chef Nomi, the anonymous creator of SushiSwap, seems to have transferred control of the DeFi protocol and platform over to Sam Bankman-Fried, CEO at FTX.
The move came after Nomi had been criticized by the DeFi and larger blockchain industry participants for converting a certain amount of SUSHI tokens to Ethereum or ETH (presumably so he could cash out), which were supposed to be used for SushiSwap ongoing development.
Many people have come forward now to allege that SushiSwap is just another scam in the unregulated crypto space. Nomi handed over control of SushiSwap's to Bankman-Fried by giving him the administrator keys.
He noted:
"I hope SushiSwap does well without me. Again I did not intend to do any harm. I'm sorry if my decision did not follow what you expected."
Bankman-Fried is going to enable multi-signature capabilities into SushiSwap's smart contracts. Multi-sigs require that two different parties provide their keys before a cryptocurrency transaction can be processed.

SushiSwap was launched recently on August 28, 2020. There have been rumors circulating on social media that Nomi the Chef might be the CEO at Band Protocol (Sorawit Suriyakarn). However, these claims have been denied by Band Protocol developers and Nomi.

Nomi has still not revealed his identity. However, SUSHI token's price surged from around $1.8 to over $3 when it was announced that the project had been transferred to new management (even though we can't really verify this claim because we don't really know who Nomi is).

Sponsored Links by DQ Promote