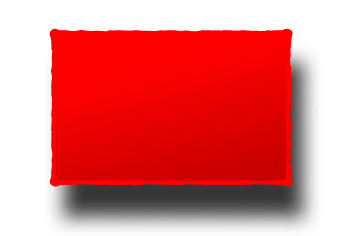 The Financial Action Task Force (FATF), an intergovernmental organization that develops policies to combat money laundering and terrorism financing, has released an updated report, titled, Virtual Assets Red Flag Indicators of Money Laundering and Terrorist Financing.
Published on September 14, 2020, the report notes that virtual or digital assets have been using innovative technology to quickly transfer value, globally, and may offer certain benefits, such as making digital payments faster and at more competitive rates.
However, the FATF cautions that the anonymity associated with virtual assets can "attract criminals, who have used [them] to launder proceeds from a range of offenses such as the drugs trade, illegal arms smuggling, fraud, tax evasion, cyberattacks, sanctions evasion, child exploitation and human trafficking."
The FATF's report aims to assist authorities across the globe with identifying whether virtual assets are being used to engage in criminal activities. According to the agency's findings, which is based on over 100 recent case studies performed by the FATF's members, the "most important red flag indicators … could suggest criminal behavior."
As noted by the FATF, technology capabilities and features that increase anonymity, like peer to peer exchanges, could make it easier to engage in illicit activities. The FATF pointed out that mixing (such as CoinJoin) or "tumbling" services can facilitate illegal transactions, because it becomes more difficult to trace the origin of funds. Anonymity-enhanced (or privacy-oriented) cryptocurrencies (such as Monero) may also make it easier to launder funds.
The FATF further noted in a release that summarized the report:
"Geographical risks – criminals can exploit countries with weak, or absent, national measures for virtual assets. [The report identifies certain] transaction patterns – that are irregular, unusual or uncommon which can suggest criminal activity. [It also examines] transaction size – if the amount and frequency has no logical business explanation."
The report looked for other unusual crypto transactions, where the sender or recipient profiles were exhibiting "unusual behavior" which also "suggests criminal activity." The FATF further examined the "source of funds or wealth – which can relate to criminal activity."
As noted by the FATF, its latest crypto market report may help virtual asset service providers (VASPs), financial service providers, and certain non-financial companies. It may also be useful to other reporting agencies, when it comes to identifying and flagging suspicious or fraudulent transactions.
The FATF added:
"[Our report] will also provide useful information for financial intelligence units, law enforcement agencies, prosecutors and regulators to analyze suspicious transaction reports or monitor compliance with anti-money laundering and counter-terrorist financing controls."
This report has been released after the agency's guidance for a Risk-Based Approach to Virtual Assets and Virtual Asset Service Providers report in June 2019, which goes over how virtual asset transactions can potentially facilitate money laundering and terrorism financing.
---
Virtual-Assets-Red-Flag-Indicators FATF September 2020

---
Sponsored Links by DQ Promote