Pleo, a Denmark-based fintech startup, announced on Thursday it is now offering Apple Pay to its European and UK customers. Pleo reported the new capability will allow its business users to sync their Pleo credit card with Apple ePay and make payments from their Apple devices.
"This integration with the Pleo app will mean employees and their team leaders can easily keep track of business spending in real-time for easier monitoring of expenses."
Pleo also revealed that customers will benefit from Apple Pay's security and privacy features, including: 
Secure, private Apple Pay payments – which never store card and transaction information on devices or its servers.

Confirmation of payments via Apple Touch ID or unique passcodes.

A contactless payment method – removing the need to handle cash or touch buttons amid Covid-19 concerns.
Speaking about the launch, Niccolo Perrera, Pleo co-Founder and CTO, stated:
"Not only does this make the Pleo service more seamless for our customer base, but continues a trend of people expecting the services they have in their private lives being mirrored in their professional ones. It was a no brainer for us to unlock this partnership with Apple as it's what is expected in an increasingly digitised and integrated world."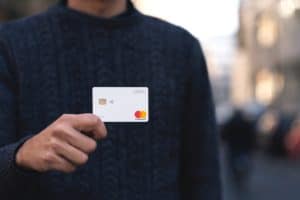 As previously reported, Pleo was founded in 2015 and offers smart payment cards for employees, which enables them to buy the things they need for work while keeping the companies in control of spending. The company noted it "revolutionizes" business spending by reducing administrative complexity, eliminating expense reports, and simplifying bookkeeping. The company stated:
"Pleo provides smart company cards paired with software and mobile apps to automatically match receipts and track all company spending in real-time with detailed analytics. Pleo eliminates expense reports and automates bookkeeping tasks as it integrates directly with accounting software providers, saving companies time and money."
Sponsored Links by DQ Promote