Cloud Computing PaaS Startup BoCloud Completes Series D Round of financing
On September 17th, cloud computing PaaS [platform as a service] and multi-cloud management startup BoCloud announced the completion of its series D round of financing.
The investment was provided by Guoxin Venture Capital, Xinhuan Investment, GP Culture Capital, Hone Capital, and BOCOM International. BoCloud is also the first company in the PaaS and multi-cloud management industry that has received a series D round of financing.
Driven by the New Infrastructure Plan, it has become a general trend for enterprises to accelerate their digital transformation. Enterprise cloud infrastructure is evolving to multi-cloud integration.
According to IDC, by 2022, 50% of enterprises will deploy unified virtual machines, Kubernetes, and multi-cloud management processes and tools to support multi-cloud management and governance across local and public cloud deployments. (Source: Lieyun)
CBIRC Issues "Notice on Strengthening the Supervision and Management of Micro-Loan Companies"
In order to regulate the operation of micro-loan companies, prevent related risks and promote the healthy development of the industry, the General Office of the China Banking and Insurance Regulatory Commission (CBIRC) recently issued the "Notice on Strengthening the Supervision and Management of Micro-Loan Companies" (hereinafter referred to as the "Notice"). The "Notice" requires the regulators and industrial participants to: (Source: CBIRC)
Standardize business operations and improve service capabilities: making requirements on the business scope of micro-loan companies, the proportion of external financing, loan amount, loan purpose, loan interest rate, etc.
Improve business management and promote healthy development. Standards were made in terms of microfinance company fund management, collection management, information disclosure, and other compliance issues.
Strengthen supervision and management, and rectify the order of the industry: guiding local authorities to clarify regulatory responsibilities, improve regulatory measures, build regulatory teams, implement classified supervision, and increase penalties.
Increase support and create a good environment: encouraging to strengthen policy support, strengthen industry self-discipline, and promote the sustainable development of the industry.
Only 15 P2P Lending Platforms in Operation in China
On September 14th, Feng Yan, deputy director of the Inclusive Finance Department of the China Banking and Insurance Regulatory Commission, stated at the press conference of the CBIRC that as of the end of August this year, there were only 15 online lending institutions in China, down 99% from the beginning of 2019, and the loan balance dropped 84%, lenders fell by 88%, borrowers fell by 73%.
The number of online lending institutions, the number of participants, and the scale of borrowing have declined for 26 consecutive months. In the next step, CBIRC will continue to carry out in-depth and thorough rectification of online lending risks, and complete the rectification work as scheduled. (Source: The Paper)
China's Cloud Infrastructure Spending Soared by 70% in the Second Quarter of 2020
According to the latest Canalys report, China's cloud infrastructure service spending reached a record US$4.3 billion in the second quarter of 2020, an increase of 70% year-on-year.
China is still the world's second-largest market, accounting for 12.4% of global spending. In addition, the report also pointed out that in the second quarter of this year, the four major companies together accounted for 78.7% of total expenditures. Among them, Alibaba Cloud accounted for 40.1%, Huawei Cloud accounted for 15.5%, Tencent Cloud accounted for 15.1%, and Baidu Smart Cloud accounted for 8.0%. (Source: 36Kr)
---
The above is a weekly synopsis of the biggest stories on Fintech in China provided by WeiyangX, part of Tsinghua University, in partnership with Crowdfund Insider.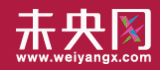 WeiyangX is the most influential website focusing on Fintech in China. The site covers the latest news, industry data analysis, business practices, and in-depth Fintech cases in Fintech. WeiyangX is incubated by Fintech Lab. Founded by Tsinghua University's People's Bank of China (PBC) School of Finance in 2012, the Fintech Lab is the first and leading research entity dedicated to leading best practices, promoting interdisciplinary innovation, and encouraging entrepreneurship in the field of fintech through scientific research and innovative project incubation.

Sponsored Links by DQ Promote