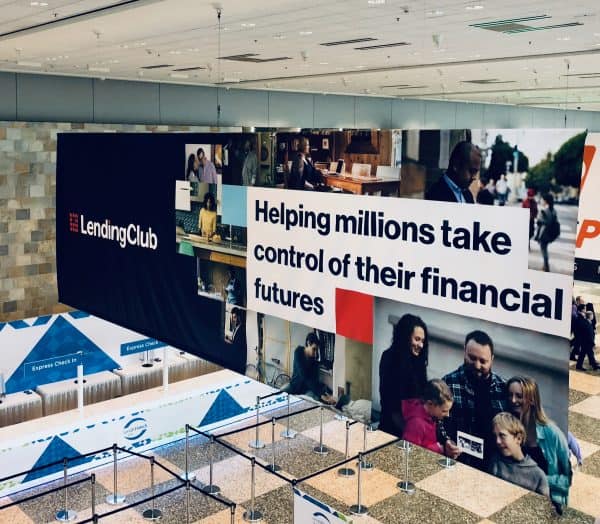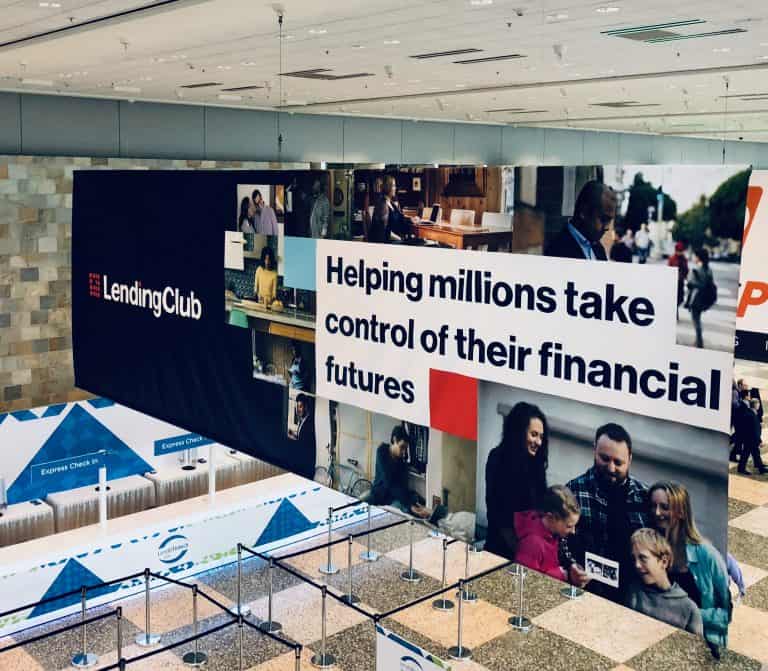 Closing an Important Chapter
LendingClub (NYSE:LC), the leading marketplace lender in the US, has filed an 8-K with the Securities and Exchange Commission stating it will cease offering Retail Notes as of the end of 2020. In an email distributed to LendingClub retail investors, the company said "unfortunately, under a prospective banking framework, it is not economically practical for LendingClub to continue to offer Notes."
The news from LendingClub represents a dramatic shift entirely away from the peer to peer lending model under which the company was launched. Over the years, the online lender has utilized a marketplace model as more institutional money funded loans originated on the platform with the retail investor becoming a smaller segment of overall lending.
To quote the document:
"LendingClub will cease offering and selling Member Payment Dependent Notes, as such term is defined in its Form S-3 filed with the Securities and Exchange Commission on August 9, 2019 (the "Retail Notes"). To minimize operational inefficiencies and facilitate ceasing the Retail Notes program, as of October 8, 2020, LendingClub will no longer process the opening of new Retail Notes investment accounts. Ceasing the Retail Notes program will allow LendingClub to redeploy capital and improve platform efficiency, enabling the company to help even more members as LendingClub progresses towards closing the Merger and becoming a bank holding company."
The filing indicates that the cessation of the retail notes was due, at least in part, to its acquisition of Radius Bank – a project that is still going through the regulatory process.
The 8-K states:
"In connection with and in furtherance of the Merger, LendingClub has been in regular contact with federal banking regulators and, on September 25, 2020, filed an FR Y-3 application with the Federal Reserve to become a bank holding company. Further, as LendingClub progresses in its objective to become a full-spectrum fintech marketplace bank, the company has been evaluating its current and future product suite and has started development of new products aimed to better serve its customers. LendingClub plans to offer a full suite of products as a bank. This includes a high-yield savings account that will be initially exclusively available to its existing retail investors and will offer a compelling interest rate, as well as other products that take advantage of the marketplace to allow its customers to both pay less when borrowing and earn more when saving. As part of this strategic initiative, LendingClub has also determined to cease offering and selling its Retail Notes."
LendingClub said that as of October 8, 2020, it will no longer process the opening of new retail notes investment accounts. Retail notes outstanding will be unaffected by the decision to halt the program. LendingClub said it will continue servicing the corresponding member loans and information regarding such retail notes will remain viewable in the applicable retail note investor accounts.
The purchase of Radius Bank should enable LendingClub to offer a full stack of digital banking services and to better compete in the Fintech landscape.
LendingClub, along with other online lenders, has been hit hard by the ongoing COVID-19 health crisis. Recent reports by LendingClub indicate it is managing its loan portfolio well with 98% of borrowers not enrolled in hardship plans and of those who have graduated their first hardship plan, about 76% have returned to some form of payment with about 67% back on their regular payment schedule.
Crowdfund Insider has received a copy of the email being distributed to retail investors.
The missive states:
As we move towards becoming a full-spectrum fintech marketplace bank, we have looked closely at our current and future product suite and have started development of new products to help our members keep more of what they earn and earn more on what they keep. Unfortunately, under a prospective banking framework, it is not economically practical for LendingClub to continue to offer Notes. So, we had to make the difficult decision to retire the Notes platform effective December 31, 2020. 
 
This will not affect the existing Notes you own but means that the last day to purchase Notes will be December 27. In addition, we will no longer accept new accounts effective October 8 and we are targeting to retire the mobile app on November 10. 
 
We do not take this decision lightly. Many of our investors consider Notes as a key piece of their investment portfolio, and our individual investors have been an important part of the history and growth of our company.  
 
Ultimately, we believe new banking capabilities will enable us to serve you even better in the future. People helping people is core to who we are as a company and we're scoping new products that would retain the peer-to-peer spirit of Notes under the prospective banking framework.  
 
In the meantime, we are working with Radius Bank to develop an exclusive high yield savings account, only available to Notes investors, which will allow you to earn more on the available cash in your Notes account—and any additional cash you want to transfer in. 
LendingCLub said that retail investors are the "heartbeat of the LendingClub platform," and they hope that they can continue to serve these individuals in new ways as they become a "full-spectrum Fintech marketplace bank."
---
Sponsored