A Longstanding Grey Area
Today at an open meeting, the Securities and Exchange Commission (SEC) proposed an update to rules pertaining to "Finders" –  individuals or firms that help smaller businesses find investors. The potential change will subject these individuals or firms to reduced regulation while providing more clear cut rules in an area of securities law that has long been hampered by a lack of clarity.
The Commission voted to propose a new limited, conditional exemption from broker registration requirements for Finders who assist issuers with raising capital in private markets from accredited investors.
The current rules typically harm individuals that are less affluent and lack a network of wealthy individuals that may be inclined to invest in a small business.
If adopted, the exemption would permit natural persons to engage in certain limited activities involving accredited investors without registering with the Commission as brokers. Crowdfunding platforms are part of the proposal but only in conjunction with a broker-dealer.
The SEC has proposed two classes of finders: Tier I Finders and Tier II Finders. These Tiers would be subject to different conditions depending on certain activities.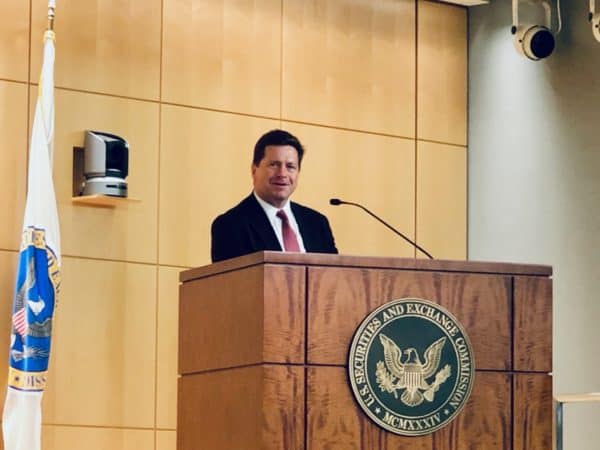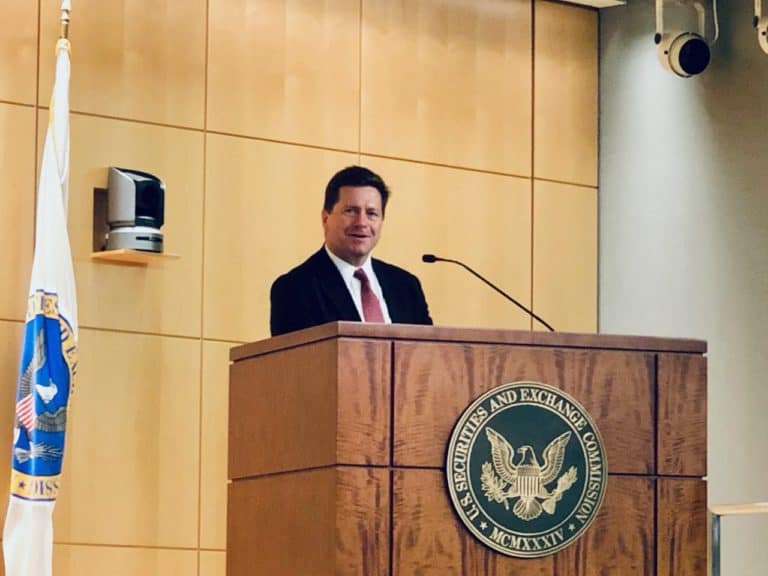 SEC Chairman Jay Clayton issued the following statement:
"Many small businesses face difficulties raising the capital that they need to grow and thrive, particularly when they are located in places that lack established, robust capital raising networks. Particularly in these ecosystems, finders may play an important role in facilitating capital formation for smaller issuers.  There has been significant uncertainty for years, however, about finders' regulatory status, leading to many calls for Commission action, including from small business advocates, SEC advisory committees and the Department of the Treasury.  If adopted, the proposed relief will bring clarity to finders' regulatory status in a tailored manner that addresses the capital formation needs of certain smaller issuers while preserving investor protections."
The vote on the proposal was straight down party line as it was supported by Commissioners Hester Peirce and Elad Roisman with dissent coming from the two Democrat Commissioners Allison Herren Lee and Caroline Crenshaw.
Commissioner Peirce stated:
"Today's proposal provides a framework for finders to engage in certain limited activities without registering as brokers.  Finders provide a discrete but important role in facilitating capital formation for certain smaller issuers: they make connections between small businesses and people who might want to invest in them.  The need for finders is particularly acute for early-stage small businesses, which often struggle to find cost-efficient ways to raise funds from people outside of their immediate friends and family group.  Securing venture capital financing or enlisting the participation of a registered broker-dealer is not a realistic possibility for companies seeking to raise relatively small sums, so many issuers naturally turn to people with large rolodexes within their local communities."
Commissioner Roisman added:
"… without finders, interested investors may never learn of the issuer that is offering an investment opportunity.  There has been a lot of discussion recently about how certain small businesses and entrepreneurs historically have been underserved by venture capital funding or angel investors, either due to their geographic location or founder demographics.  Yet I think we can all agree that these businesses and entrepreneurs are no less deserving of growth opportunities than those that may have connections to well-established funding networks. "
Commissioner Lee described the proposal an "end run" with little empirical evidence of need calling it "flawed in both substance and procedure":
"In addition to the substantial investor protection concerns presented by this proposal, the Commission's use of an exemptive order effects an end-run around the rulemaking process, including the requirement that the Commission support its policy choices with empirical evidence and consider the effects of our actions on efficiency, competition, and capital formation. By proceeding in this manner, we avoid the need to wrestle with the ways in which the proposed order may affect the broker-dealer business model, something the Commission went to great lengths to protect in adopting Reg BI."
Commissioner Crenshaw joined in the dissent criticizing the proposal. She said the proposal erodes investor protection criteria:
"… today's Notice seeks to facilitate capital raising in the private markets.  However, as with other recent actions in this space, I question why the Commission is encouraging activity in these markets absent sufficient visibility into how they operate.  The Notice provides no meaningful description of the current state of these markets, nor does it include any data supporting the need for this relief.  To a significant extent, this is because the Commission lacks this information.  I cannot support deliberately expanding markets that even our expert staff cannot accurately assess or analyze."
David Burton, a Senior Fellow on Economic Policy at the Heritage Foundation, a securities expert who has long championed a statutory exemption for "small-business finders," shared his opinion on the proposal. He told CI that Finders can play an important role in helping Main Street entrepreneurs raise capital from accredited investors.
"They are particularly important in communities that have a small number of accredited investors. Two decades ago, the SEC created tremendous regulatory uncertainty that has hurt countless small businesses. Irresponsibly, it did nothing to repair the situation until now. The proposed exemption for finders is a welcome step in the right direction. It would provide much greater clarity about how finders can operate to aid small firms. Although the proposed guidelines are much too narrow, especially with respect to Tier 1 finders, they are reasonable. And much better than the current Commission-created mess. "
Advocates of small business and entrepreneurs will welcome the relief that should be provided by the proposal.
The SEC said there will be a 30-day comment period for the proposed exemption following publication in the Federal Register.
---
FACT SHEET
Proposed Exemption from Broker-Dealer Registration for Finders
The Commission is proposing to grant a conditional exemption from the broker registration requirements of Section 15(a) of the Exchange Act to permit natural persons to engage in certain limited capital raising activities involving accredited investors.  The proposed exemption would create two classes of exempt Finders, Tier I Finders and Tier II Finders, that would be subject to conditions tailored to the scope of their respective activities.  Tier I and Tier II Finders would both be permitted to accept transaction-based compensation under the terms of the proposed exemption.
Tier I Finders
A Tier I Finder would be limited to providing contact information of potential investors in connection with only a single capital raising transaction by a single issuer in a 12 month period.  A Tier I Finder could not have any contact with a potential investor about the issuer.
Tier II Finders
A Tier II Finder could solicit investors on behalf of an issuer, but the solicitation-related activities would be limited to: (i) identifying, screening, and contacting potential investors; (ii) distributing issuer offering materials to investors; (iii) discussing issuer information included in any offering materials, provided that the Tier II Finder does not provide advice as to the valuation or advisability of the investment; and (iv) arranging or participating in meetings with the issuer and investor.
Conditions for Both Tier I and Tier II Finders
Both Tier I and Tier II Finders would be subject to certain conditions. The proposed exemption for Tier I and Tier II Finders would be available only where:
the issuer is not required to file reports under Section 13 or Section 15(d) of the Exchange Act;
the issuer is seeking to conduct the securities offering in reliance on an applicable exemption from registration under the Securities Act;
the Finder does not engage in general solicitation;
the potential investor is an "accredited investor" as defined in Rule 501 of Regulation D or the Finder has a reasonable belief that the potential investor is an "accredited investor";
the Finder provides services pursuant to a written agreement with the issuer that includes a description of the services provided and associated compensation;
the Finder is not an associated person of a broker-dealer; and
the Finder is not subject to statutory disqualification, as that term is defined in Section 3(a)(39) of the Exchange Act, at the time of his or her participation.
A Finder could not rely on this proposed exemption to engage in broker activity beyond the scope of the proposed exemption.  Among other things, a Finder could not rely on this proposed exemption to facilitate a registered offering, a resale of securities, or the sale of securities to investors that are not accredited investors or that the Finder does not have a reasonable belief are accredited investors.
Further, a Finder could not (i) be involved in structuring the transaction or negotiating the terms of the offering; (ii) handle customer funds or securities or bind the issuer or investor; (iii) participate in the preparation of any sales materials; (iv) perform any independent analysis of the sale; (v) engage in any "due diligence" activities; (vi) assist or provide financing for such purchases; or (vii) provide advice as to the valuation or financial advisability of the investment.
Additional Conditions for Tier II Finders
Because Tier II Finders could participate in a wider range of activity and have the potential to engage in more offerings with issuers and investors, the Commission has proposed additional, heightened requirements.  A Tier II Finder wishing to rely on the proposed exemption would need to satisfy certain disclosure requirements and other conditions.  These disclosure requirements, which include a requirement that the Tier II Finder provide appropriate disclosures of the Tier II Finder's role and compensation, must be made prior to or at the time of the solicitation.  Further, the Tier II Finder must obtain from the investor, prior to or at the time of any investment in the issuer's securities, a dated written acknowledgment of receipt of the required disclosures.
---
SEC overview-chart-of-finders

---
Sponsored Links by DQ Promote