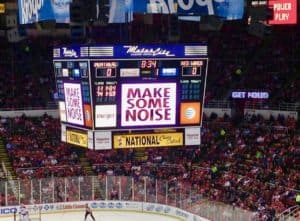 Venture capital funding for Fintech firms is down, however, large banks are "quietly" investing in startups, according to a report published by S&P Global Market Intelligence.
VC funding available for Fintech companies may have declined due to the COVID-19 pandemic, however, established European banks are "set to remain consistent" with their investment strategies. The report noted that major lenders such as UniCredit SpA, ABN AMRO Bank NV, and Groupe BPCE have taken part in several venture and growth funding rounds for high-potential Fintech projects, even during these unprecedented times. The report also mentioned that industry insiders "expect that there is more to come" (in terms of Fintech-related investments).
As stated in the report:
"The motivations for banks to make investments, most of them below the €10 million mark, range from assessing the most promising Fintechs with a view to buying them later, to simply viewing Fintechs as assets that will generate a solid return."
Sarah Kocianski, head of research at 11:FS, a UK-based consultancy company, noted that traditional banks investing in Fintech startups is not really a new development and can have many potential benefits.
Kocianski explained that the bank might simply be looking for a good investment opportunity that will allow them to make decent returns. She pointed out that investing at an early stage would allow banks "to get a foot in the door, making it easier to increase its stake as time goes on and putting it in an advantageous position to acquire the fintech should it decide to sell."
She added:
"In some cases, acquiring a minority stake will also allow the bank to guide the direction of the Fintech, ensuring its products and services align with the bank's own strategic direction. That makes the fintech a more appealing acquisition target for the bank, benefiting both parties as the Fintech founders look for an exit and the bank looks for an easier way to enhance its own customer offering. For those reasons, I don't see bank participation in fintech funding rounds declining any time soon."
Volumes of VC funding going into European Fintechs were down to €3.8 billion during H1 2020 (from €5.6 billion during H1 2019), according to a report from McKinsey & Company. Funding for Fintech companies went from "surplus to scarcity" because of the pandemic and may lead to an "existential threat" to the industry, according to a McKinsey report released last month.
Fintech firms that have not been able to generate profits and still require more investments might not be able to get the funding they need to maintain and grow operations (at this time), the report claims.
Although European Fintech firms might be prepared to handle a drop in overall funding, European banks may still be interested in the sector for various reasons, the report stated.
Santander UK Group Holdings PLC, the parent of Santander UK PLC, along with the Santander InnoVentures (recently renamed Mouro Ventures), Banco Santander SA's corporate venture division, took part in an investment round for German credit scoring Fintech Forteil GmbH back in August 2020.
Crédit Agricole Corporate & Investment Bank and Nordea Investment Management AB made a  €10 million strategic investment into Financial Transaction Services BV (trades as Cobase) in June of this year. Cobase provides a solution that lets bank customers manage several different accounts. The company had secured €7.5 million in capital from ING Group NV (back in 2018) after completing the Dutch financial institution's accelerator/training program.
Travers Clarke-Walker, CMO at Thought Machine, a UK Fintech that offers core banking infrastructure, claims that the trend of banks making investments in Fintech companies is here to stay.
He remarked:
"Banks around the world can view investment into fintech companies as a form of longer-tail hedge against those shocks — as the cost of fundamentally failing to support customers in times of need, far outweighs the relatively small cost of investing into these technologies which build resilience and flexibility into a financial institution."