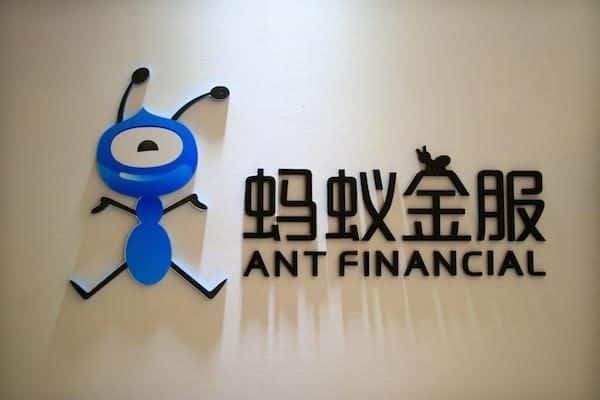 Benjamin Quinlan, CEO and Managing Partner at Quinlan & Associates, notes that there's now an "army" of advisors being engaged to support the initial public offering (IPO) of Ant Group, which was previously known as Ant Financial, the world's most valuable Fintech firm and a subsidiary of the Alibaba Group Holding (NYSE:BABA).
Quinlan, who's also the Chairman of the Fintech Association of Hong Kong, states:
"The float of the world's largest unicorn is a prestigious project for the banks, carrying major bragging rights. A role on the deal also shows the bankers are in a pole position to make a market in its shares and capture future business from Ant as it continues to grow and consume capital."
Quinlan points out that the armies of banks selling IPOs in Hong Kong have "swollen over the past decade, and competition for fees is fierce." Chinese banking institutions and brokerage firms are now "spilling across the border, using the city as a launch pad for international expansion," Quinlan adds.
He claims that when you have many different advisers working on deals, it improves your chances of the shares being "distributed widely." He thinks it's basically "a door-opening exercise for the issuer at little extra cost."
In statements shared with Crowdfund Insider, Blair Silverberg, CEO and co-founder of Capital, a financial services firm leveraging technology to enhance the fundraising process, noted:
"Ant [Group] is the most interesting Fintech company of all time for three reasons. First it provides a blueprint for how the unbanked will come online globally as internet penetration continues to increase with global satellite WiFi constellations such as SpaceX's Starlink. Second, with 98% of Ant's loan assets sitting on bank balance sheets which use Ant to originate credit, it shows that fintech is not about incumbents competing with disrupters." 
Silverberg believes it's "all about collaboration" between traditional banks and Fintechs.
He adds:
"Finally, the merger between investing, credit and insurance harkens back to the early days of American finance before Glass-Steagall created a clear separation of financial business models. The power of technology to personalize service and mitigate risk is enhanced when it has as much context as possible and we may see a return to unified financial services as fintech continues to develop. All in all, with $17T in commerce running through it each year (the entirety of US GDP) Ant provides a window into our financial future."
As confirmed by the SCMP, Ant Group will be announcing the price of Shanghai shares on Monday (October 26, 2020). ABC International, BNP Paribas, CMB International, DBS and Mizuho will reportedly be joining the deal as book runners.

The Ant Group will be working with around 20 financial advisers in order to sell what's expected to become the largest IPO ever conducted. As covered, there will be an offering in Hong Kong and Shanghai.

Sponsored