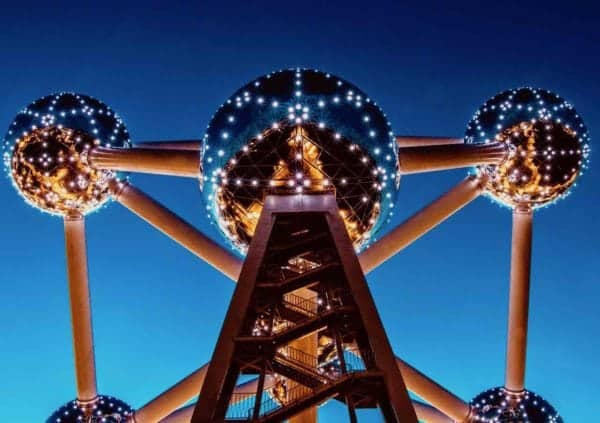 Brussels-headquartered Keyrock, a digital asset market maker, has secured €4.3 million in capital through an investment round that was co-led by MiddleGame Ventures and SIX Fintech Ventures, which is a CHF 50 Million corporate VC fund that invests in global early-stage startups.
Volta Ventures, Seeder Fund and TNN Patrimony also took part in Keyrock's latest round. The funds raised will reportedly be used to create a "universal" liquidity solution for digital asset markets.
Having started off working mainly with crypto-assets and now linked to more than 70 trading platforms, Keyrock says it's planning to focus on the regulated digital assets market.
Keyrock claims that digital assets may cause a major disruption to traditional capital markets. The company points out that established financial services providers such as Nasdaq, the SIX Group, and Deutsche Börse are all involved in some way with the nascent digital assets market.
Kevin de Patoul, CEO at Keyrock, stated:
"SIX is at the forefront of incumbent exchanges' forays in digital assets through its flagship project SDX. Their experience and expertise in building successful exchanges will drastically accelerate our development."
As explained on its website, SDX aims to offer "the world's leading exchange for digital assets." It will allow professionals to seamlessly access, transfer and store value in digital assets. The platform runs "firmly on trusted regulation – the Swiss way."
The SDX team states:
"We are building a fully integrated issuance, trading, settlement and custody infrastructure for digital assets. The SIX Digital Exchange ('SDX') will enjoy the same standard of oversight and regulation by FINMA, as SIX. We will bring security and reliability to the financial ecosystem of tomorrow. Members of the exchange, usually licensed financial institutions will not only be able to trade on public marketplaces but also privately between themselves."
Andreas Iten, SIX Fintech Ventures, noted that the world of cryptocurrencies and digital assets has "huge potential." But he also pointed out that the sector is still quite fragmented with many different virtual asset exchanges, a lot of issuers and no proper regulated infrastructure in place. This has led to insufficient levels of liquidity, Iten claims.
He added:
"This is a huge obstacle for the adoption of digital assets – especially by institutional players. We believe in the tokenization of assets, where Keyrock has an integral part by providing liquidity to the digital asset world."