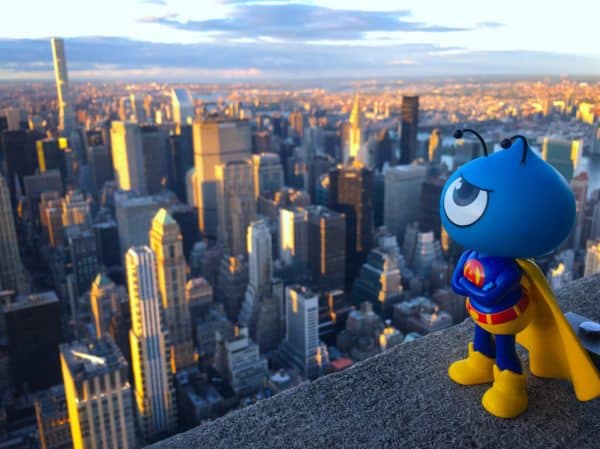 Ant Group, which was previously known as Ant Financial, the world's most valuable Fintech firm and a subsidiary of the Alibaba Group Holding (NYSE:BABA), will be moving forward with its application for a digital banking license in Singapore. This, despite the Fintech giant's (potential) record $37 billion concurrent listings in China and Hong Kong having been halted for now.
According to a report from The Straits Times, it's business as usual in Singapore and other key markets for the financial services firm.
Earlier this week, Microsoft Corporation revealed that it was working on a deal with the Ant Group-backed Indonesian firm Bukalapak. The tech giant confirmed that it would be investing in the digital commerce platform.
As reported by Reuters, Bukalapak will be using Microsoft's Cloud platform Azure. Bukalaak's employees will be receiving digital skills training so that they can perform their tasks more efficiently.
While Ant Group may be able to continue growing its operations despite having to pause its IPO plans, the SCMP reports that the Fintech firm might need several months to assess the fallout from the regulatory changes. If Ant can make its business compliant with updated rules, then it might be able to successfully carry out its IPOs.
As confirmed by the SCMP, Ant's IPO would have pegged the firm's value at around $359 billion, which would have been significantly higher than JP Morgan, the largest US bank (and sixth-largest in the world in terms of assets). If the recent listings had been successful, then Ant Group could have been valued higher than the state-backed Industrial and Commercial Bank of China (ICBC).
As covered, the decision to halt the public listing was reportedly due to statements by Jack Ma, Alibaba founder and creator of Ant, that offended government officials. Reportedly, Ma threw shade at Chinese authorities at a conference in Shanghai on October 24, 2020, that criticized regulators including Chinese authorities for stifling innovation. Ma was described as being in open defiance of the Chinese government. Perhaps Ma crossed a line.
Another possibility was said to be the supposition that the Ant Group offering memorandum indicated that Ant would be able to do things that banks could not. Something that may have offended more than policymakers.
In a report by Bloomberg, Ma and several executives met with regulators on Monday where they were informed that Ant Group will receive additional scrutiny – somewhat similar to banks. The meeting resulted in a "regulatory warning." Ant Group reportedly responded with a statement indicating it will "implement the meeting opinions in-depth and follow guidelines including stable innovation, an embrace of supervision and service to the real economy."
The same report said that official publications had lambasted Ant Group for straying from its core payments service while "misleading users to consume beyond their means."