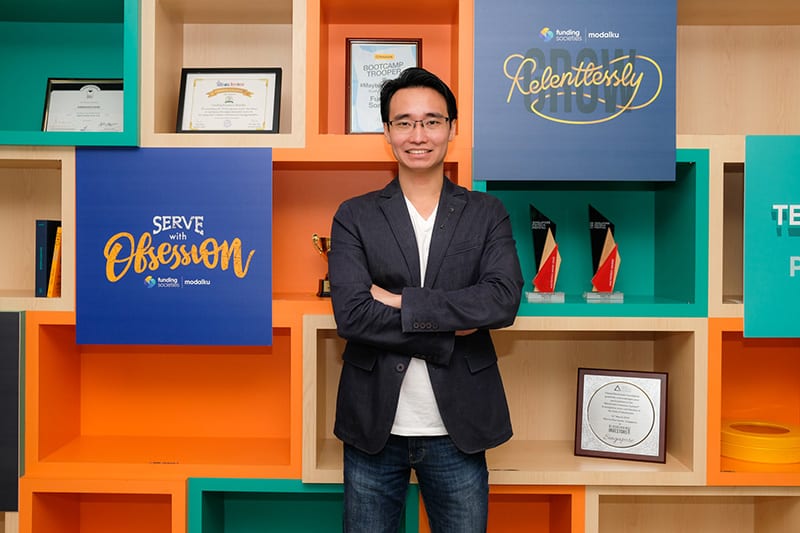 Singapore based peer to peer finance platform Funding Societies notes that after several years of laying the groundwork with ESG, they're proud to confirm that their direct lending entity, FS Capital Pte Ltd (which is part of Funding Societies), was approved in October 2020 to become a Participating Financing Institution (PFI).
According to the P2P platform's management, this means they're now able to extend their financing solutions to even more small businesses based in Singapore under the Enterprise Singapore's (ESG) Enterprise Financing Scheme (EFS).
Funding Societies revealed that they have now issued their first ESG loan (this month). They also mentioned that they plan to introduce the EFS products in "a phased manner" beginning with Working Capital, Trade, and Temporary Bridging Loan products.
Kelvin Teo, co-founder and Group CEO, stated:
"We're extremely grateful and impressed with ESG's initiative to include FinTech firms in its program in a thoughtful manner, carefully balancing policy risk and impact. We see it as a huge privilege and responsibility to serve SMEs further."
Funding Societies is one of Southeast Asia's largest SME digital financing platforms. The P2P platform operates as a crowdlending platform and also as a direct lending business.
As mentioned in a release:
"In addition to advancing loans to SMEs that are currently underserved by traditional financial institutions, being part of the Scheme will help the FinTech lend to established SMEs looking for customised financing options and repayment structures. Funding Societies primarily addresses the fast and short-term lending gap with a usual processing time between three and seven days, and loan tenors of one to 12 months. It will disburse its first loan under the programme in November 2020."
As noted in the announcement, this recent approval marks yet another step forward in Singapore's call to "liberalize its financial ecosystem," as Minister Thaman Shanmugaratnam confirmed in his speech at the Association of Banks in Singapore dinner (in 2019).

As stated in the release, the entrance and growing popularity of online lending platforms has promoted healthy competition in the city-state's financial sector, making it vital for them to be a part of these types of programs. Additionally, Funding Societies is part of a consortium with AMTD, SP Group and Xiaomi that has submitted an application for a digital wholesale bank license in Singapore.

Funding Societies' founders, Kelvin Teo and Reynold Wijaya, are working cooperatively with regulators in order to improve governance processes as they apply to online lenders. Funding Societies, which is a pioneer in the digital lending space, was notably the first platform to work with an escrow service for the safe handling of investors' funds.

Funding Societies is regulated, licensed and offers services in Indonesia and Malaysia as well. The platform has disbursed around S$1.75 billion over 3 million loans across the Southeast Asia region. The platform is backed with investments from Sequoia India, SoftBank Ventures Asia Corp., SGInnovate, and several others.

Sponsored Links by DQ Promote