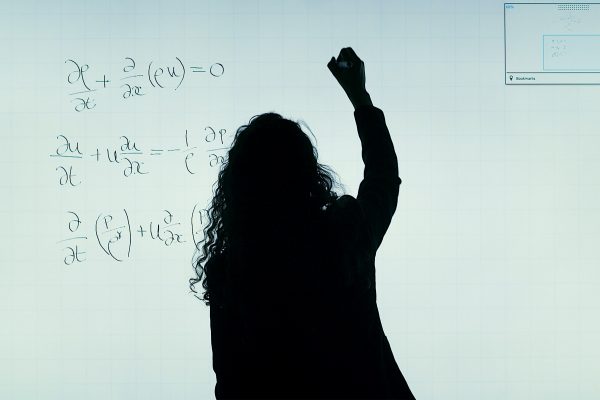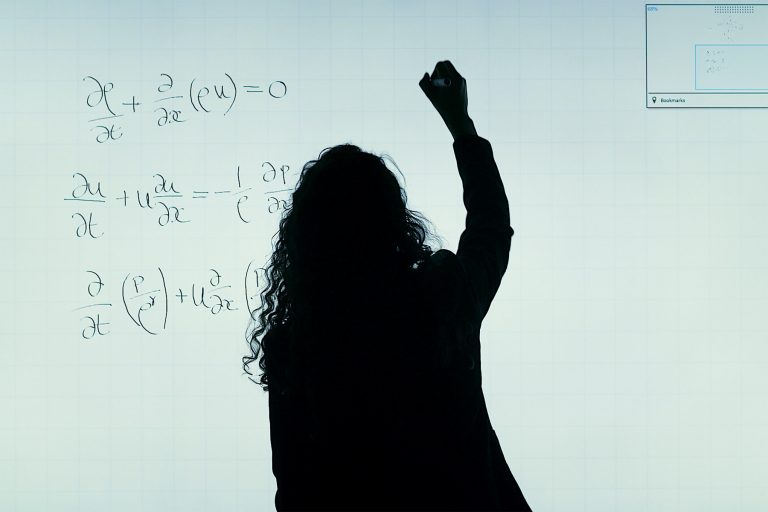 We recently connected with Luke Stokes, Managing Director for the Foundation for Interwallet Operability as well as the Interim Executive Director for the EOS Foundation, which is focused on supporting the development of EOS, a major platform for building decentralized applications (dApps).
Stokes says he's passionate about voluntary systems of governance and has been involved with Bitcoin (BTC) related developments since early 2013.
Stokes has also been a consensus witness for the Steem blockchain since early 2018 and a custodian for eosDAC, a community-owned EOSIO Block Producer and DAC Enabler, since its inception. With a computer science degree from UPENN, he built, bootstrapped, and co-founded the shopping cart software company FoxyCart over ten years and is now focused on blockchain technology as a means to create a world we all want to live in.
Our discussion with Stokes is shared below.
---
Crowdfund Insider: What is the Foundation for Interwallet Operability and what can the FIO Protocol do?
Luke Stokes: The Foundation is a non-profit Cayman entity organized as a Decentralized Autonomous Consortia (DAC) with intentions to support the development and promotion of the FIO Protocol which is making cryptocurrency easier to use for everyone.
The FIO Protocol is an open-source, decentralized wallet usability layer consisting of human-readable addresses (a FIO Address like username@domain), payment requests (FIO Requests), and contextual information about transactions such as a memo or invoice (FIO Data).
These features allow FIO-enabled services to provide a seamless, joyful experience for sending or receiving any cryptocurrency without ever having to see confusing public addresses. The FIO Protocol is a feature set integrated into wallets and doesn't require direct integration with any individual blockchain.
Every token and chain supported by the wallet automatically benefit from these usability features. Existing integrations include Edge, Infinito, Coinomi, Shapeshift, Guarda, Midas Protocol, Bitmax, ChangeNOW, and more. The FIO Protocol is one of the few industry-wide ecosystems that can transcend crypto tribal boundaries.
Crowdfund Insider: Can you talk about your work with the EOS Foundation? What is going on there? What is eosDAC?
Luke Stokes: After moving to Puerto Rico at the end of 2018, I met Brock Pierce who asked me to help with an idea for an EOS Foundation DAO (Decentralized Autonomous Organization). I had many other responsibilities at the time, but committed to help as the interim executive director part time to formulate a plan and prototype for a community-led governance system based on both contributions from token holders and from reputed builders of value-added products and services within the community.
Ultimately the plan stalled out because the token holders who were approached about the idea were unwilling to take steps such as deploy the Worker Proposal System (WPS) or commit to donations to the Foundation and support the DAO without first seeing public support from Block One. As of now, the project is on hold until either Block One moves forward with their decentralized community governance plans or the community decides to get serious about doing something on their own without waiting for Block One.
eosDAC is a community-owned EOS Block Producer and DAC Enabler. I was there early on and helped with coordination for the community to build the DAC Factory, where anyone can easily launch their own Decentralized Autonomous Community and token on EOS. You can learn more here.
Crowdfund Insider: The FIO Protocol has officially been integrated into the ChangeNOW interface. Can you tell us more about that?
Luke Stokes: ChangeNOW is one of the most exciting FIO integrations right now. A user with an FIO-enabled wallet (you can get a free FIO Address here: https://fioprotocol.io/free-fio-addresses/) can now seamlessly exchange one cryptocurrency for another without ever having to see a complicated public address.
They simply enter in their human-readable FIO Address (such as username@domain) where they want their desired tokens to be sent (any token the chosen wallet and ChangeNOW support will work). After specifying which token they want to swap for and how much they want to spend, they enter another FIO Address where the funds will come from. An encrypted, secure FIO Request is then sent by ChangeNOW to that address.
The user sees it in their wallet, approves the exact token chain, token code, and token amount (along with a useful memo they can use to verify the order) with a simple in-wallet approval, and from that point on, the swap funds are sent like any other native blockchain transaction with the exact details required. Once ChangeNOW completes the swap, the tokens show up in their wallet like magic. Or maybe not magic, but at least as easy as what people expect from centralized experiences like PayPal or Venmo.
Crowdfund Insider: What are your long-term goals for FIO? What are your plans for 2021? What are some milestones you may be looking to achieve in the next 5-10 years?
Luke Stokes: The long-term vision for FIO is to be integrated into every single crypto enabled product on the planet. That includes mobile, desktop, and hardware wallets. That includes exchanges, swap platforms, and DeFi services. We also want to be the onramp for the billions of unbanked and "no-coiners" who want to get into cryptocurrency but are too confused by the lack of usability in the space today.
FIO Addresses, FIO Requests, and FIO Data allow for a joyful user experience that corporations are, in my opinion, needing before they can introduce their users to cryptocurrency. To accomplish that vision, our long term goals include continuing to work with and grow our integrated partner ecosystem with strategic relationships with service providers who already work with many wallets and exchanges.
The FIO Protocol is completely open-source and permissionless meaning anyone can integrate it into their product right now and anyone can submit themselves as a Foundation Board candidate or run their own node as a Block Producer candidate.
In 2021, we have many exciting plans including a co-op model which rewards token holders and users purchasing FIO addresses and FIO domains with a portion of the future income of the protocol. It would be like Facebook sharing a portion of their future profits with early adopters. We also have a strategy which would allow any basic token wallet to interact with DeFi contracts simply by using FIO Requests. We're also planning to build a web-based FIO experience where you can track all your FIO accounts and balances in one place and easily join the FIO community.
We have many additional FIPs (FIO Improvement Proposals) you can see here: https://github.com/fioprotocol/fips and a very active roadmp of features like verified FIO addresses, secure and easy multisig routing, private key recovery, crypto subscription with FIO Requests and so much more.
Our milestones over the next 5-10 years include increasing the percentage of the overall cryptocurrency ecosystem that is fully FIO-enabled while also bringing in major, multinational corporations that are exploring cryptocurrency today but haven't yet decided how they will introduce their users to the experience.
Crowdfund Insider: What are some of the hurdles that must be overcome to achieve mainstream crypto adoption?
Luke Stokes: I've been in crypto since January 2013 and the number one issue I see with mainstream crypto adoption is terrible user experience. It's too confusing and too technical for most people. It's a stressful process and no one wants to feel stress when sending or receiving value. The industry is dominated by tribal silos that only work within one product or with one chain. An interoperable, joyful user experience which adds value to all chains and services is what this industry needs to be ready for mass adoption, and I think FIO can be that solution.
Crowdfund Insider: What do you think of the recent announcement by Paypal that it will sell cryptocurrencies and offer digital wallets? What does this mean for mainstream adoption?
Luke Stokes: I'm excited about this because I think most people need a simple onboarding process for them to feel comfortable getting into cryptocurrency. I think of it like those AOL CDs I used to get in the mail. AOL onboarded people to a centrally controlled, walled garden, but eventually, once they were connected, people branched out to the world wide web to discover everything the Internet can offer.
I see the PayPal experience of centrally-controlled human-readable names for "owning" cryptocurrency as AOL to the self-sovereign, decentralized FIO experience of truly controlling your own store of value without having to sacrifice the core principles that make blockchain technology (and the cryptocurrency that secures it) so appealing.