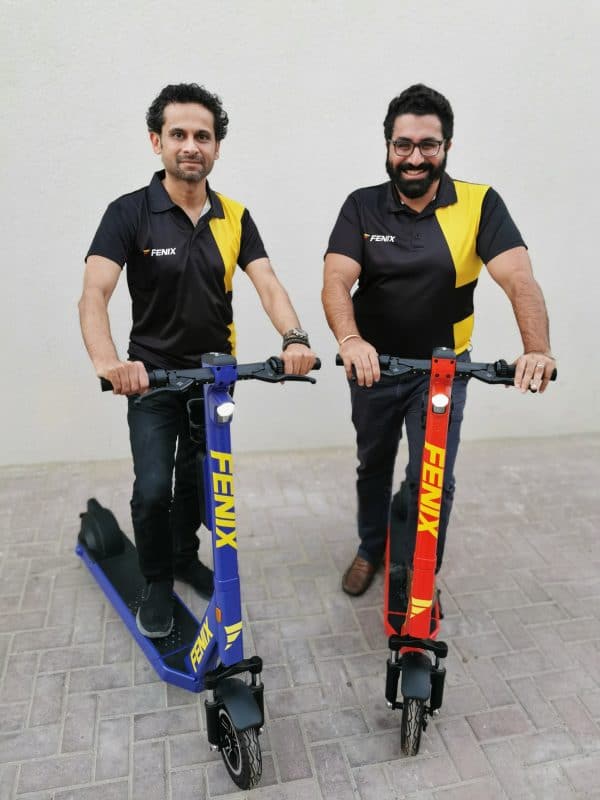 An Israel based venture fund, Maniv Mobility LP, has led a $3.8 million seed round investment in Fenix, a micro-mobility venture focused on the Middle East. According to Maniv Mobility, this is the first investment by an Israeli venture capital fund in a UAE-based tech startup since the normalization of relations between Israel and the UAE and the largest pre-launch funding round in the history of the UAE tech ecosystem.
Fenix reports that it will soon launch an electric kick-scooter service operations in Abu Dhabi, to be followed by other Emirates and Gulf markets. The company claims that it will enter the market with the largest fleet of electric vehicles in the region.
Maniv Mobility founder & managing partner, Michael Granoff, will join the board of Fenix. Granoff has been involved in transportation technology for nearly 20 years and serves on the board of Securing America's Future Energy (SAFE), a Washington, DC-based policy and advocacy organization. He was also a board member at the Israeli electric vehicle operator start-up, Better Place, which raised nearly a billion dollars before shutting down in 2013.
Granoff said that Maniv now has portfolio companies in six different companys and that when it comes to providing safe and affordable mobility options the same solutions apply to Tel Aviv as it does in Abu Dhabi:
"We are delighted to be the first Israeli VC to invest in a UAE-based tech company. Maniv Mobility sees huge potential in the GCC region as a new market for micro-mobility and we were incredibly impressed by the team at Fenix and their drive to change the mobility future across the region. At Maniv Mobility, we eat, breathe and sleep mobility, so we are able to support the team as they bring their service to market and rapidly expand across the Middle East."
Fenix CEO and co-founder Jaideep Dhanoa said when they started Fenix, they sought the most value-adding investors that could support their mission of unleashing urban potential and propelling communities forward.
"As a result of the new friendship that has emerged since normalization between the UAE and Israel, we were grateful to meet the team at Maniv Mobility and now benefit from working with some of the most talented and experienced global investors and tech entrepreneurs in the mobility space. It is no secret that Israeli mobility companies have enjoyed global success – Waze and Mobileye are just the tip of the iceberg. We hope this investment is just the start of a cross-pollination of talent, capital and innovation between the nations that can only be an accelerant in the development of a true middle-eastern tech ecosystem that will greatly benefit the region and its people at large."
IQ Sayed, co-founder of Fenix, added:
"We want to transform the way our cities move and ignite impactful commerce by making mobility easier, cheaper, and quite simply redesigned, so we can all reach our potential. Increasing mobility connectivity creates a more productive and inclusive economy and facilitates local commerce in our communities. Our collaboration with Maniv Mobility and this historic seed investment provides the resources and expertise forFenix to build technology innovations that best service the mobility needs of the people and city partners in our region."
Sponsored Links by DQ Promote