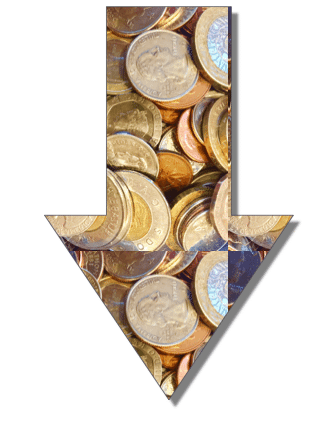 New York-based Depository Trust & Clearing Corporation (DTCC), a post-trade financial services firm offering clearing and settlement services to the capital markets, recently published the findings of a survey of nine major broker-dealer companies.
The survey's results revealed that various post-trade processing costs for cash securities at established broker-dealer companies may be reduced by as much as 25% by automating certain routine tasks.
DTCC reportedly looked at individual broker operating costs in order to determine potential efficiency and cost savings by using the suite of DTCC's Institutional Trade Processing (ITP) services, which support no-touch processing from the trade agreement phase all the way through to finalizing settlement.
DTCC's survey revealed that, for large multinational broker-dealers that usually have to spend between $150-$175 million on post-trade activities related to cash securities, incorporating a no-touch processing workflow can help cut down on total headcount, charges related to repair work, miscellaneous technology expenses and claims and fees.
DTCC further noted that it was able to determine the cost savings that may be realized within major broker-dealer companies in the following key operational areas via the adoption of ITP solutions:
SSI reference data – $1.5 million per firm
Trade support – $7 million per firm
Settlements – $10.8 million per firm
Agent bank fees – $2.3 million per firm
Asset servicing – $2 million per firm
Financing – $5 – 10 million per firm
Technology expenses – $5.4 million per firm
The DTCC also mentioned in a release:
"For mid-sized and smaller broker-dealers, the use of a no-touch workflow could enable higher levels of automation and increased scalability to more effectively handle volume spikes, all of which would not typically be affordable or possible to replicate with internal resources."
Matthew Stauffer, Managing Director, Head of Institutional Trade Processing at DTCC, remarked:
"The findings of our survey highlight the benefits of leveraging automated post-trade solutions to reduce the costs of operational functions and the risk inherent in manual processes. The adoption of a no-touch workflow allows firms to focus their resources on the parts of their business that create true value."
Sponsored Links by DQ Promote