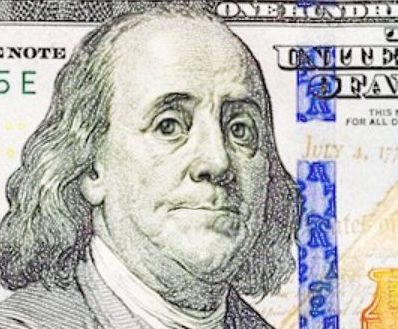 The customers of mobile savings app Beam had been complaining that they were able to deposit funds but couldn't get their money back out. The Fintech also allegedly failed to live up to promised high interest rates. The Federal Trade Commission (FTC ) alleges that Beam's misrepresentations have violated the FTC Act.
The Commission voted to authorize the staff to file a complaint against Beam with the voting being unanimous (5-0). The complaint was filed in the U.S. District Court for the Northern District of California.
In a complaint filed by the FTC , the agency alleges that Beam Financial Inc. and its founder and CEO Yinan Du, (AKA Aaron Du), promised users of their free mobile banking app that they could make transfers out of their accounts and would receive their requested funds within three to five business days. Instead, some users waited weeks or even months to receive their money despite repeated complaints to Beam, while others said they never received their money.
The FTC claimed that many consumers said Beam's failure to provide their funds caused real financial harm. Users also claimed they had trouble reaching the company either by phone or by email. One user complained in a review:
"I am still without my $2,900 and Beam doesn't answer the phone or email. They've stolen my money during a pandemic."
The FTC said that Beam blamed delays in providing the requested money on issues with their "banking partners" or "technology partners".
Regarding the claims of high interest rate savings, the FTC said that Beam repeatedly claimed that users would receive "the industry's best possible rate" of at least 0.2 percent or 1.0 percent. The FTC said that many new users received a much lower interest rate of 0.04 percent and stopped earning any interest after requesting that Beam return their funds.
As reported by CNBC, Beam now claims that customers have gotten their money back and several users who spoke to the news outlet also confirmed that they've been able to recover their funds. However, it appears that Beam's problems are not over yet as the company is facing several different lawsuits as well as an ongoing federal investigation.
Steve Wolf, a Beam customer who deposited $15,000 into an account he opened with the company, claims that he's been trying to get his funds back for several months but hadn't been able to do so. Beam had reportedly promised to pay a very high 7% interest rate on deposits along with 24/7 access to your money.
According to a recent CNBC investigation, many customers have reported not being able to withdraw the funds from their Beam accounts after making large deposits. In response to the customer complaints, Beam's management has blamed the vendors it worked with that had been processing transactions on behalf of the company. Beam has also blamed the COVID-19 pandemic for the issues it has been facing.
The lawsuit against Beam. The suit alleges that the firm has been engaging in "deceptive" practices. Malini Mithal, Associate Director of the FTC's Division of Financial Practices, says that the FTC was "particularly concerned that as a result of the pandemic, they're out of jobs."
Mithal added:
"With Beam holding onto [customers'] money, they couldn't afford their mortgages and their other bills."
It remains unclear how Beam has managed to pay back their customers when many people had reportedly been trying to get their funds back since Spring. A notice posted on Beam's website is also not clear about how money was returned to customers. Although it seems that people might have gotten their funds back, the FTC says it doesn't want to take any chances.
Mithal noted:
"We want the Court to tell Beam that it can't try to make these false promises to customers again. 
In addition to actions taken by the FTC, one Beam customer has reportedly filed a proposed class action lawsuit on behalf of thousands of other customers. The suit is seeking various unspecified damages. Meanwhile, the vendors being blamed (by Beam) are now asking an Ohio Judge to rule that they "acted appropriately."
Beam has reportedly not responded to any comments regarding the lawsuits and has not yet responded to the Courts. However, Beam has been communicating with customers. In its letters, the company notes that clients who received paper checks should cash them within 180 days or they may no longer be good.
Wolf stated that he's now learned his lesson after dealing with the company. He says that it wasn't a good idea to trust an unknown app with that much money. Wolf added that "it would be nice if there were a physical location or at least some kind of a national brand … you know, recognizable nationally … so that you've got some recourse if things go haywire."
A Beam representative claims that the firm is now under "strict" obligation to not issue any comments at this time, but there will be a statement provided at the appropriate time.
Beam is among many other Fintech startups that do handle customers' funds but they're not licensed to operate as banks – which is why they're not regulated like a banking service provider. The FTC claims that it's now spending a significant amount of resources on monitoring the activities of the evolving Fintech sector.
---
---