Suzhou Will Carry Out Digital RMB experiment on Dec. 12
Suzhou will become the second Chinese city after Shenzhen to carry out a digital RMB experiment, according to a source with knowledge of the matter. On December 12th, the crypto yuan for the experiment will be issued via a digital version of red envelopes (or 'hongbao'), in the same pattern as what had been sent out in Shenzhen.
At present, many merchants in Xiangcheng District, Suzhou have installed NFC (Near Field Communication) QR codes for the test. (Source: The Paper)
Pinduoduo: No Intention on Pursuing Direct Banking License
There have been rumors in the market that Pinduoduo was applying for a license for direct banking services. On November 23rd, the innovative e-commerce giant responded that it has never applied for such a license, nor has it had shares in any bank that applied for this license. Pinduoduo added that it had no plans to apply for the license in the future.
At the same time, in terms of the recruitment of algorithmic engineers (consumer credit) ", Pinduoduo explained that the tasks for these positions were mainly to help its platform build connect with consumer credit products such as WeChat Pay's "Buy Now Pay Later" and Ant Group's Huabei (Source: 36Kr)
Ice Kredit completed ¥200 million C1 round of financing led by Shanghai Guoxin Venture Investment
On November 23rd, Fintech company Ice Kredit announced the completion of a ¥200 million C1 round of financing. This round of investment was led by the state-owned venture capital company Shanghai Guoxin Venture Investment Co., Ltd. and participated by existing shareholders Yunqi Partners, Guohe Investment, China Creation Ventures, and Huayang Jinchen.
This capital will be used to expand the R&D team, invest in mergers and acquisitions, and improve the company's ecological construction. The main business of Ice Kredit is to use machine learning algorithms and big data-related technologies to conduct credit evaluations of small and micro enterprises and individuals. Ice Kredit provides banks and other financial institutions with a complete set of full-process intelligent decision-making and risk-control services such as anti-fraud, customer access, quota approval, monitoring and early warning, and stock marketing. (Source: lieyun.com)
Insurtech platform Waterdrop received US$150 million from Tencent and plans to be listed in the US at a valuation of US$6 billion
On November 24th, Tencent Holdings is reported to have been investing approximately US$150 million in China's leading insurtech platform Waterdrop. According to people familiar with the matter, the financing will be used for online business and insurtech investment to increase its competitiveness against Ant Group. At the same time, there is news that Waterdrop plans to be listed in the United States at a valuation of US$6 billion.
Waterdrop declined to comment on the news. Established in 2016, Waterdrop positions itself as an online healthcare platform. At present, its business is divided into two major sections, insurance protection and medical health. In August of this year, Waterdrop received US$230 million in Series D financing from Tencent and Swiss Re Group and other institutions, and it also became the first insurtech company invested by Swiss Re in China. (Source: ifeng)
---
The above is a weekly synopsis of the biggest stories on Fintech in China provided by WeiyangX, part of Tsinghua University, in partnership with Crowdfund Insider.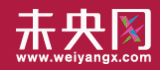 WeiyangX is the most influential website focusing on Fintech in China. The site covers the latest news, industry data analysis, business practices, and in-depth Fintech cases in Fintech. WeiyangX is incubated by Fintech Lab. Founded by Tsinghua University's People's Bank of China (PBC) School of Finance in 2012, the Fintech Lab is the first and leading research entity dedicated to leading best practices, promoting interdisciplinary innovation, and encouraging entrepreneurship in the field of fintech through scientific research and innovative project incubation.

Sponsored Links by DQ Promote