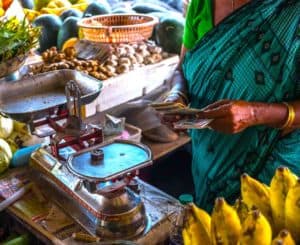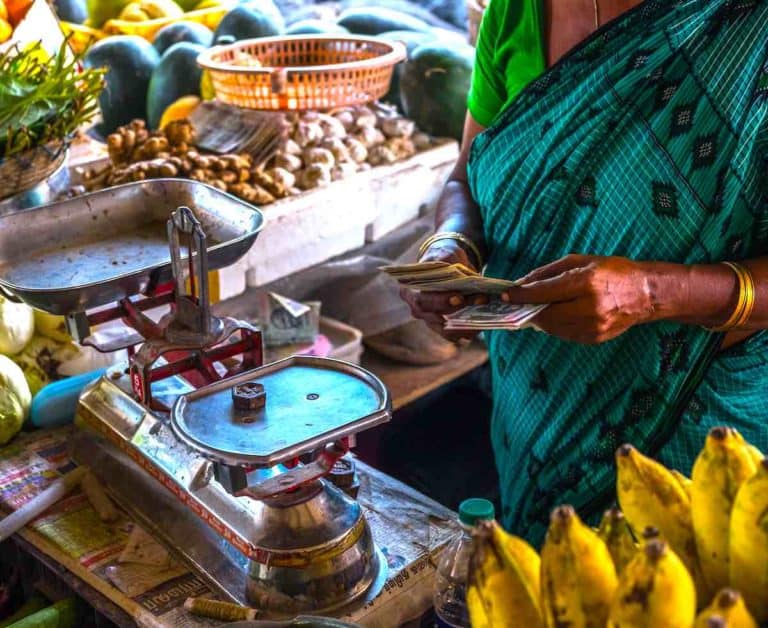 Governments across the globe are always trying to create a balance between enabling or supporting tech advancements and innovation while preventing large companies such as Google (NASDAQ:GOOG) and Facebook (NASDAQ:FB) from unfairly using their dominant position to eliminate smaller competitors.
India is reportedly planning to establish a framework for Fintech that will aim to provide lessons globally – succeed or fail, Bloomberg reported.
The nation's approach involves setting certain limits on Fintech competitors from the very beginning. Indian regulators have proposed not allowing a single market player to acquire more than 30% of the total payments transactions made in the country. All companies will be required to use India's open payments system, which should ensure interoperability so that funds can be sent between any of the over 100 local banks and digital platforms such as Google Pay — all without charging any transaction fees.
This type of payment structure (introduced last month) gave India's regulatory authorities the  confidence or confirmation they needed to allow a new digital payments service from Facebook -owned WhatsApp. This payment option is currently available to billions of consumers throughout the world. While WhatsApp has over 400 million users based in India who might decide to use the new payment option, it may not be able to use its dominant market position to unfairly eliminate the competition due to proposed government limits (which are broadly aimed at addressing antitrust concerns).
Dilip Asbe, CEO at the National Payments Corporation of India (NPCI), noted that "in the interest of public good," they've now decided to "disallow a winner-take-all approach."
NPCI is an organization established by India's retail banks to develop and oversee the payments infrastructure. Asbe's group plans to stop new user registrations at a firm as it approaches the 30% limit on transactions that it's allowed to process.
Arnav Gupta, Analyst at Forrester Research Inc., notes that both India and China have managed to establish themselves "with best practices for others to learn from." Gupta added that India seems to have set itself as "a worthy example for digital payments but there are aspects of financial services which are yet to be streamlined and digitized."
It's worth noting that the WhatsApp digital payments service has been in pilot mode for around 2 years in India. It has only recently been approved to officially launch in a country that's home to around 1.5 billion people.
Facebook recently invested approximately $5.7 billion into Jio Platforms, a digital services platform established by Indian billionaire business tycoon Mukesh Ambani. Jio's digital commerce service will be working with WhatsApp in order to assist small merchants with conducting seamless transactions, according to Ambani.
India's authorities require that firms use its UPI platform so that payments can be conducted smoothly among all different services offered in the country. This includes services provided by Amazon, Facebook, Paytm, Walmart or any new startup as well.
Nandan Nilekani, who has helped create India's biometric identity system on which the payments platforms and infrastructure have been launched, stated:
"That will increase the competitive intensity in payments. India is showing the way by mandating zero-fee at the front end and bringing the rigor of risk management at the back end."
Sponsored Links by DQ Promote