Anil Stocker, CEO and Co-founder at UK-based MarketFinance, one of the world's largest peer-to-peer (P2P) invoice finance platforms, notes that like many of the businesses they support, MarketFinance spent the past 10 months dealing with major changes and challenges, "finding ways forward against all the odds" in a post COVID environment.
Stocker claims that MarketFinance is now ending the year "stronger, bigger and more ambitious than ever before."
He added that when awareness about COVID became more widespread in March 2020, MarketFinance "successfully went remote." He also mentioned that they "pulled together as a team to keep as much liquidity as possible flowing on our platform and did a thorough risk review of all our positions facing the downturn." Stocker further noted that MarketFinance was able to "keep funding flowing to most of their customer base."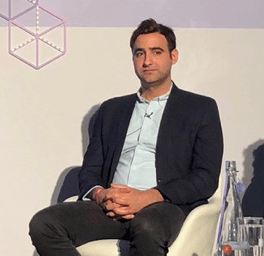 He continued:
"We made use of the furlough scheme and implemented a company-wide 3-month pay cut to control our cost base until we were clearer on our path through this crisis. Since then, our collective hard work has meant we've been able to bring back almost all furloughed team members. And it was a particular pleasure to close the year able to pay back the 3-month salary cuts, too."
Even though the lending sector experienced a major blow when awareness about the Coronavirus became more widespread in March, impacting MarketFinance's operations across the board, the team has seen "a significant turnaround and strong growth in the second half of the year." This year, the company managed to increase lending to more than £340 million and assisted many businesses with navigating their own way out of the COVID crisis, Stocker confirmed.
He revealed that his team achieved these targets by launching new tech to enhance and expedite their review processes, while reducing the time required for onboarding and automation by a third or over 30%. MarketFinance clients "received 83% more finance on average, and innovations in our tech have seen the time it takes for customers to receive funds reduce by half," Stocker noted.
He pointed out that without approval to lend via the UK government's Coronavirus Business Interruption Loan Scheme (CBILS), these improvements would "not have had the same impact." In May 2020, the platform was able to "turn adversity into opportunity, becoming the second major Fintech to become accredited under the scheme," Stocker added.
He also noted that the MarketFinance team put in a lot of time and effort into creating new CBILS-compliant products so they would be able to satisfy the specifications of the scheme.
He confirmed:
"By the end of the summer … we won a £10m Capability and Innovation Fund (CIF) grant, run by Banking Competition Remedies (BCR). After a successful first quarter with the funds, we're developing new products and improvements to our platform to provide a broader range of funding solutions. These financial tools will all be conveniently accessed under one roof, like a traditional bank, but with the added speed and efficiency of a Fintech experience."
He also mentioned:
"As part of our BCR grant commitments to be a catalyst for innovation, we're reaching out to a host of new partners who share our vision for providing SMEs with the tools they need to be successful at their fingertips." 
MarketFinance has been working cooperatively with their partner Barclays to create a seamless digital channel where their clients can come directly to them for support on lending. Stocker added that the platform will be focused on building on these improvements with business partners and will also work closely with banking challengers and  payments providers to integrate their products with the latest business tech. He also noted that this embedded lending will allow business owners to gain access to "tailored solutions in a single space."

Sponsored Links by DQ Promote