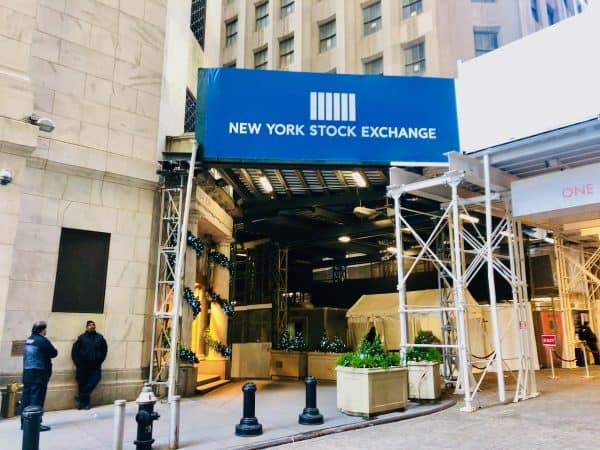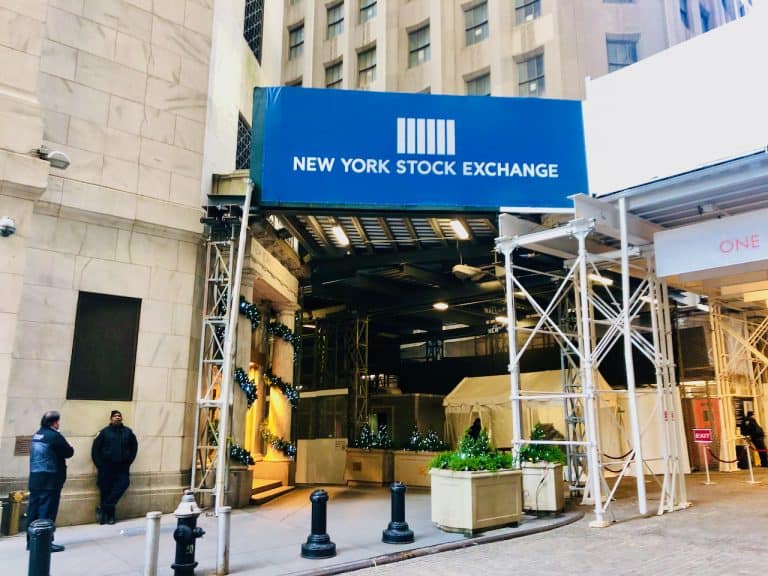 Bakkt, is the latest Fintech to become a publicly-traded firm via a Special Purpose Acquisition Company (SPAC).  Bakkt is the creation of the Intercontinental Exchange (ICE) the parent company of the New York Stock Exchange.
Bakkt is a regulated digital asset exchange that also provides a digital wallet.
Bakkt Holdings, LLC and VPC Impact Acquisition Holdings (NASDAQ: VIH), a SPAC sponsored by Victory Park Capital, have entered into a definitive agreement for a business combination that will result in Bakkt trading on the NYSE with an enterprise value of approximately $2.1 billion. VPC completed its initial public offering in September 2020.
The business combination values the combined company at an enterprise value of approximately $2.1 billion and is expected to result in over $500 million of cash on the combined company's balance sheet, reflecting a contribution of up to $207 million of cash held in VPC Impact Acquisition Holdings' trust account and a $325 million concurrent private placement (PIPE) of Class A common stock of the combined company, priced at $10.00 per share, including a $50 million contribution from ICE.
Bakkt's existing equity holders and management will roll 100% of their equity into the combined company. Assuming no shareholders of VIH exercise their redemption rights, current Bakkt equity holders will own approximately 78%, VIH public shareholders will own approximately 8%, VPC will own approximately 2% and PIPE investors will own approximately 12% of the combined company at closing.
Bakkt CEO will be Gavin Michael, whose appointment takes effect today succeeding David Clifton, Bakkt's interim CEO, who will join the combined company's Board of Directors at the closing of the business combination.
"The average consumer holds a wealth of digital assets but rarely tracks their value and lacks the tools to manage and utilize them," said Michael. "I'm excited to join the management team of a company, at this important time in its expansion, whose vision is to bring trust and transparency to digital assets through innovation and technology and, through that process, unlock trillions of dollars currently held in customer and loyalty accounts and allow consumers to put them to work."
Jeffrey C. Sprecher, Founder, Chairman and CEO of Intercontinental Exchange, said:
"For the past 20 years, I've been privileged to work with great people to bring one great company to the public markets and watch it grow from there, and today I'm equally proud to see another great idea born within ICE, and shepherded by another great team, enter into a transaction that will allow it to become publicly traded. I'm thrilled we were able to partner with the fintech experts at VPC on this pathbreaking deal and look forward to watching Gavin and his colleagues bring Bakkt to the next level."
John Martin, CEO of VPC Impact Acquisition Holdings said that Bakkt has a strong position in one of the most well-funded and fastest growing areas of technological expansion, as evidenced by its diversified revenue generation model and pathway to near-term profitability.
"We thank Jeff, David and the ICE team for their vision and look forward to working with Gavin and the Bakkt team to grow its market-leading position in digital assets."
The Bakkt App is currently available on an invite-only basis, with over 400,000 consumers currently signed up for early access. Bakkt is planning for the widespread rollout of the app in March 2021.