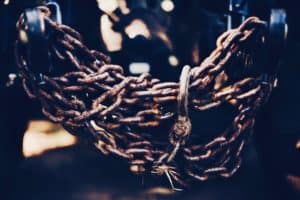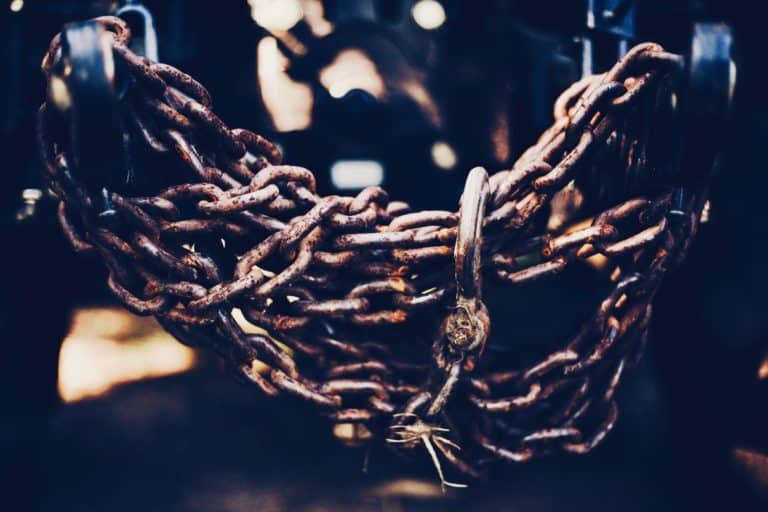 The team at Huobi Global, a leading digital asset firm, recently revealed that they're proud to  confirm that Chainlink (LINK) will be "natively integrated" into Huobi ECO-Chain (Heco) as the "recommended" Oracle solution for all blockchain and smart contract apps launching on Huobi's distributed ledger tech (DLT) platform.
As noted by Huobi, this should ensure that software engineers have "built-in access to the most secure, reliable, and trusted Oracle network in the market directly on Heco without cross-dependencies on other blockchains."
As stated in the announcement:
"The initial integration will focus on making the widely used Chainlink Price Feeds available to the many decentralized finance (DeFi) applications planned to launch on Heco, giving developers easy access to the largest collection of live decentralized price Oracles in the market, including prices for cryptocurrencies, commodities, FX rates, precious metals, indices, and more."
Huobi Global added that they're also planning to provide support for several other Chainlink Oracle services, such as Chainlink Verifiable Randomness Function (VRF)—which is described as a "secure source of on-chain randomness that users can verify as provably fair and unbiased." This VRF may be used to develop various gaming apps and also launch dynamic non-fungible tokens (NFTs). In addition to the Oracle solutions, Chainlink may be used as a "generalized" Oracle solution, in order to connect to "any off-chain resource, removing any limits to the types of data that can be brought on-chain to trigger Heco smart contracts."
Huobi ECO Chain (Heco) is an Ethereum Virtual Machine (EVM)-compatible public (or permissionless) blockchain or DLT network that offers an efficient and "low-cost on-chain environment" to developers for running "decentralized" smart contract apps (dApps) and securely storing crypto-assets.
Heco uses a Hybrid Proof of Stake (HPOS) consensus algorithm and also supports EVM "programmability and smart contract compatibility."
As noted by Huobi:
"With Heco supporting a wide variety of crypto-assets, as well as the ability to create smart contract applications involving those assets, the next key piece of infrastructure is Oracles as a means of bringing in information from the outside world. Oracles provide developers with the ability to trigger smart contract applications based on data and events existing outside Heco, such as derivatives contracts that settle based on asset prices, crop insurance agreements that payout based on weather data, or rare in-game artifacts that spawn into existence based on a random data input."
Huobi stated that they chose Chainlink as the "recommended" Oracle solutions for software engineers since it's the "most time-tested and widely used Oracle network" in the blockchain or DLT space.
Chainlink's solutions provide various "pre-built, easy-to-integrate" Oracle solutions for software architects. They have been an established track record of offering secure high value contracts on mainnet, "as well as a generalized framework for building fully customizable Oracle networks using any number/type of nodes, data sources, aggregation methodologies, and optional add-on features," the announcement confirmed.
Since DeFi is one of the fastest-growing markets for smart contract apps and use-cases, Huobi believes there will most likely be "an immediate need to bring Chainlink Price Feeds onto Heco."
Huobi pointed out that Chainlink Price Feeds are widely adopted throughout the DeFi sector, helping to secure billions of dollars in value for platforms such as Aave, Synthetix, and Yearn. Huobi added that they recommend that DeFi engineers on Heco needing price oracles should use Chainlink Price Feeds, as they offer "the most robust set of guarantees for securing user funds."
Ciara Sun, VP, Global Business at Huobi Group, stated:
"We're excited to expand the … value that can be created within the Huobi ecosystem by providing Heco developers with built-in access to Chainlink's decentralized Oracle network. By offering applications a secure and reliable connection to the real world, a plethora of advanced data-driven use cases can take root on Heco in the fields of DeFi, insurance, gaming, supply chain, and more. Heco will facilitate the integration of on-chain and off-chain worlds together with Chainlink."
Sponsored Links by DQ Promote