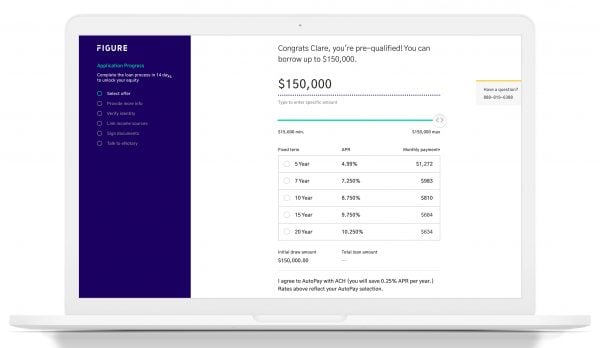 Figure Technologies, Inc., founded by prominent Fintech entrepreneur Mike Cagney, has received $100 million from JPMorgan (NYSE:JPM) to finance jumbo mortgages, according to a release. Figure uses blockchain technology to reduce friction and cost to the loan origination process.
Figure notes that this is the 5th financing facility for the online lender having already closed approximately $1.5 billion from longtime partner Jeffries and other Wall Street firms.
Figure reports that its mortgage lending services grew nearly 50% month over month during Q4. Growth is expected to continue during this year.
Cagney, the founder of SoFi – a Fintech unicorn that recently went public, said the facility with JPM will them to continue to innovate in the lending space:
"We hope to build on our 2020 momentum, both in volume and in bringing blockchain into the mortgage market."
Figure leverages its Provenance blockchain for loan origination, servicing, financing, and private fund services.
At the end of last year, Figure applied for a national bank charter with the Office of Comptroller of the Currency (OCC).  In 2020, Figure began building a banking and payments platform called Figure Pay.  The digital bank/payments platform is expected to launch in early 2021. The OCC charter is expected to allow Figure Bank to be a qualified custodian of digital assets on blockchain.