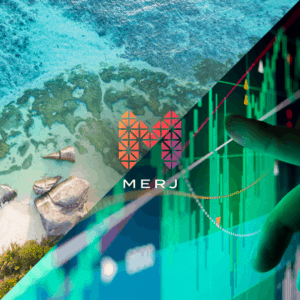 Last week, the "next-generation" securities exchange MERJ had revealed that they would be collaborating with the team at RedBlock Capital, which aims to focus on promoting the adoption of digital securities in major jurisdictions.
Both companies are pioneers in the digital securities sector, and both claim to share "a very global outlook."
As noted in the announcement:
"Having expertise in, and a network spanning, China and the broader Asia Pacific region, RedBlock is uniquely positioned to be a leading force in the asset digitization industry. With a deep understanding of the blockchain industry and digital asset ecosystem at large, their team is committed to providing high quality advisory services for issuers of regulated digital assets around the world."
The update stated that this is part of what should make this new collaboration so "synergistic." RedBlock's growing network, particularly in the APAC region, should complement MERJ's expanding global presence.
RedBlock's expertise in the crypto-assets fundraising process, capital market player ecosystem, and proprietary fundraising platform along with MERJ's investors and its digital/traditional securities exchange will "give clients a full range of investment and technology services."
Jim Needham, MERJ Exchange Head of Strategy, said that RedBlock are "successful pioneers of a new business model and digital securities technology is in the very DNA of their business."
Needham also mentioned that they "bring capital markets expertise, technology expertise, and investment expertise together under one roof which makes them a dream partner." He further noted that they share his firm's global outlook, and their roadmaps are "very well aligned so we are delighted at the prospects of working together."
Jemma Xu, RedBlock CPO and General Partner, stated:
"MERJ is at the forefront of the nascent digital securities space. Their licensed secondary exchange activities complement what we do at RedBlock and we very much look forward to collaborating with them across the entire digital securities value chain."
MERJ offers a "unique" listing venue which provides the "important combined benefits" of a regulated marketplace while leveraging the technological advantages of digital or "smart" securities, the announcement stated. It also mentioned that the partnership concentrates on several key areas (as listed below).

Capital Markets Advisory

RedBlock will "join the MERJ Exchange ecosystem as a sponsor adviser, helping issuers to understand and comply with the MERJ listing rules and provide ongoing support to issuers in complying with market requirements."

Redblock will "add MERJ Exchange to its list of Primary and Secondary market partners."

Fundraising

RedBlock will "bring its network of broker dealers, family offices and individual investors to the MERJ ecosystem and offer capital raising services to MERJ issuers."

In addition, RedBlock will "participate in the global private placement syndication model being developed by MERJ."

Technology

MERJ will "undertake due diligence on the RedBlock digital securities protocol with a view to approving it as an eligible security protocol for the MERJ Depository."

MERJ and RedBlock will also "work to originate the deal flow from issuers looking to leverage the RedBlock technology suite."

Global Media

MERJ and RedBlock will "work with each other's existing media partners to reach the largest international audience possible."

As noted in the update, MERJ offers regulated market infrastructure for primary and secondary markets for both digital and non-digital securities. The platform offers a primary listing venue, a listing framework consistent with global securities markets principles, a central order book, matching engine, a licensed clearing and settlement system and securities facility, depository and registry.

The MERJ platform aims to support both retail and institutional investors from IOSCO recognized jurisdictions through professional intermediaries or direct access.

RedBlock Inc is a digital investment and Fintech firm focused on the blockchain tech space. The firm specializes in asset digitization and management, from the issuance process to secondary liquidity.

RedBlock's international network of financial market professionals, such as issuers, broker-dealers, secondary exchanges, funds, liquidity providers and custodians, are all supported by its DLT-enabled asset management solutions. RedBlock also manages an investment fund in order to support firms in its ecosystem that "align with its investment thesis."

The RedBlock team includes professionals who work closely with large investment banks, VC companies and DLT solution providers.

Sponsored Links by DQ Promote