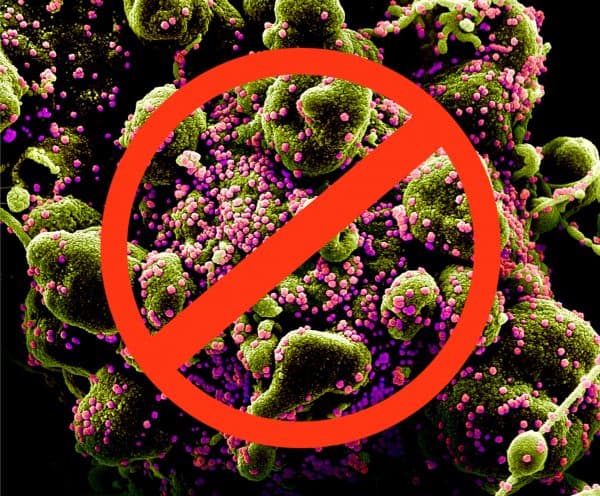 After disrupting the world of finance, particularly how cross-border transactions are settled, TransferWise Co-founder Taavet Hinrikus says he wants to develop solutions to combat the COVID-19 pandemic.
Hinrikus confirmed that he's launching a new startup called Certific, which will be focused on improving the overall experience of testing for COVID remotely.
Certific is a digital app that gives instructions to users on how to properly take Coronavirus tests, with trained medical professionals who are prepared to verify the accuracy of the test results and then provide certification.
The concept or business idea is that users will be able to use these digital COVID certificates for gaining access to recreation facilities or while traveling to other locations.
As most Fintech industry observers would know, Hinrikus took on the financial services sector with an online platform for cross-border fund transfers. His next goal is to fight against the Coronavirus crisis which has negatively impacted many individuals and businesses globally.
The TransferWise co-founder noted on Wednesday (February 17, 2021) that his company Certific has been launched with the help of tech entrepreneurs Jack Kreindler and Liis Narusk. Hinrikus' new firm will offer solutions that may enhance the experience of testing for COVID remotely from our homes.
TransferWise managed to develop "a 10x better product which was cheaper and faster" than those provided by established banks and remittance companies, Hinrikus noted while discussing his new business plans with CNBC.
Fintech firm TransferWise's founders have managed to take the business from an upstart in international payments to a $5 billion Unicorn during the past 10 years. The firm might carry out an IPO at some point this year or later. TransferWise has not yet provided any detailed confirmation on these potential plans.
Hinrikus said they're "looking at the world of medical testing and it was kind of similarly backwards as financial services was." He added that "where Ceritific comes in is there's a way to get tested in a trustworthy way which we think is a 10x better experience, similar to TransferWise."
Certific is described as a digital app that can verify users' identities and then tells them how to properly take Coronavirus tests, with qualified medical personnel who are ready to check the test results and then provide certification.
This particular solution is only for consumers and companies based in the United Kingdom, however, it could get rolled out to other jurisdictions in the foreseeable future.
The COVID tests aren't actually sold by Certific, but from a firm known as CHHP, which was launched by Kreindler. CHHP stated that it's accredited or authorized by the UK's national accreditation organization, UKAS, to provide Covid-19 testing.
Certific's testing solution provider will be selling polymerase chain reaction, or PCR, tests for  £64. Clients may send the COVID testing kits to a lab so they can know the results and then the digital certification becomes accessible via the app within a day.
Certific said it will be providing rapid antigen tests (in packs of 12) and they will be priced at £249. The company added that the latter tests should be able to provide a fairly reliable result within 2 hours. Certific makes money from charging a fee for issuing their digital test certificate.
After a user completes the test and checks the app to view their results, they'll have the option to obtain a digital or online certificate along with a QR code that contains key information on the COVID-19 test result. The idea or concept here is clients will have the option to use these certificates for visiting recreational facilities or while making plans to travel abroad.
Narusk, CEO at Certific, stated:
"Given there is the right test that is applicable for the use case, you can use this while going to the cinema, to a concert or to a sports event."
Certific claims its services are "affordable" and "democratized." But it's worth noting that Covid tests are being provided for no cost to testers in the UK via the nation's State-backed National Health Service. Most processes in the UK are quite centralized, especially the administration of healthcare services.

Certific clarified that it won't be directly competing with the NHS, however, it aims to "complement their efforts," and intends to offer all its test data to NHS England. The tech firm is hoping its platform is able to serve an important role in the UK's ongoing Test to Release scheme for global travel along with Test and Trace.

Evernym, an established provider of SSI technology with 400 clients internationally, recently revealed the necessity of using self-sovereign identity for a solution as critical as globally verifiable COVID credentials. The Everynm team explained how the technology can support an open ecosystem while preserving privacy and security.

Some of the enterprise use cases Evernym is powering today:

IATA Travel Pass – COVID test credentials for the world's airlines, currently in pilots with six major airlines before launching globally in March.

Lumedic Connect – Verifiable vaccine records now available at sites across AK, CA, MT, OR, and WA that are affiliated with Providence, one of the nation's largest health systems

We recently caught up with Alex Andrade-Walz, Director of Marketing at Evernym.

He explained how this digital identity technology works and why self-sovereign identity is critical in order to securely and privately exchange sensitive health, travel, financial, and other credentials.

Sponsored Links by DQ Promote