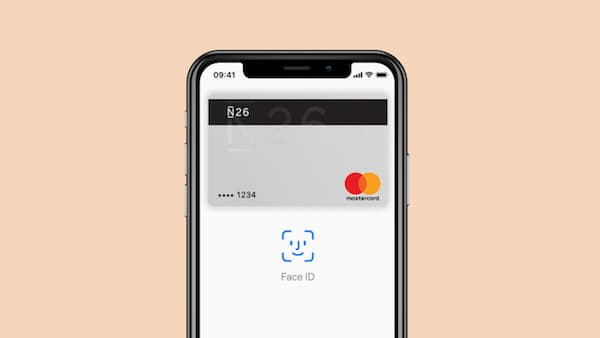 Digital-only bank platform N26 announced earlier this week the launch of its new N26 Standard banking account. According to N26, the new account offers a 100% digital banking experience. N26 Standard bank accounts are available at no monthly cost, and of course, both virtual and physical N26 cards can be easily managed within the N26 app as two separate payment cards, each with their own unique card number.
"Introducing greater flexibility and choice to help you bank and pay securely in the digital age is one of our most important goals, and we're always working on intelligent ways to evolve our product with the future in mind. Our ultimate goal? To deliver smart features and functionalities that help you manage your money not just digitally, but in a way that works for you."
N26 further revealed that the new virtual card offered with its free N26 Standard account is now being rolling out in select European markets. The bank noted customers will be able to add their virtual N26 Mastercard to their mobile wallets immediately, accessing it in their N26 app to make online payments right away.
"This new virtual card functionality will first be available to every new customer signing up to a free bank account, giving them the ability to shop online, and pay via their smartphone with Apple Pay and Google Pay. Additionally, customers will also be able to withdraw cash at contactless NFC-enabled ATMs—all without a physical card. Should customers still choose a physical card, they have the option to order one for a small, one-off delivery fee."
As previously reported, N26 claims it is building the first mobile bank that the world loves to use. More than 5 million customers in 25 markets have generated over €2 billion in monthly transaction volume through its platform. N26 currently operates in: Austria, Belgium, Denmark, Estonia, Finland, France, Germany, Greece, Iceland, Ireland, Italy, Latvia, Liechtenstein, Lithuania, Luxembourg, Netherlands, Norway, Poland, Portugal, Slovakia, Slovenia, Spain, Sweden, Switzerland, and the U.S. 

Sponsored