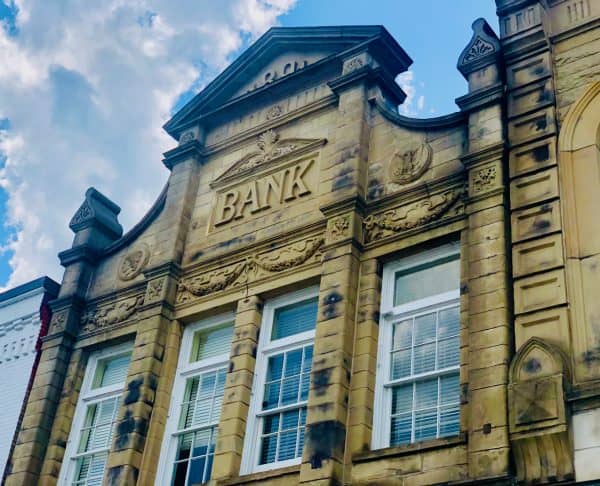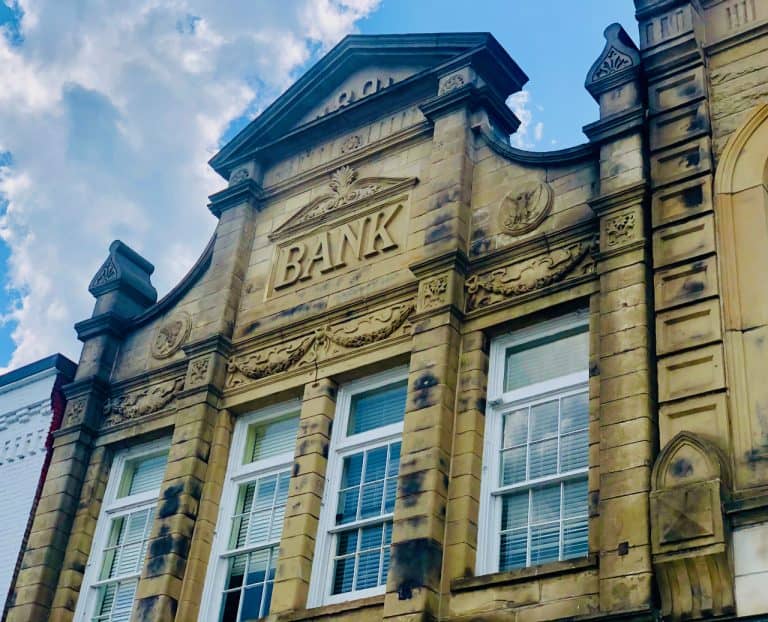 First revealed in September 2020, digital asset exchange Kraken is now hard at work "gearing up" to introduce Kraken Bank.
The Kraken team notes in a blog post that this new venture is expected to improve the landscape for Bitcoin (BTC) and other digital currency services – and the banking sector – "well into the future."
Although they can't share all the details at this time, the crypto firm recently sat down with Kraken Bank CEO David Kinitsky in order to get "a glimpse" or preview into how he's planning to lead the charge to "ensure the next generation of financial firms are built with the next generation of assets in mind."
David possesses over 15 years of experience in digital financial services. He helped with launching various initiatives with Grayscale, Fidelity, Circle, SecondMarket, and the private investment funds he has overseen in the past.
While commenting on how he's worked at some of the "biggest names" in the industry, and how he "got into crypto," David noted:
"I first came across Bitcoin when I was working at a company called SecondMarket, which would become Digital Currency Group, one of the largest players in this industry. SecondMarket built marketplaces for illiquid, esoteric, and emerging assets. Eventually we got into Bitcoin and sold the legacy business to NASDAQ."
David confirmed that he had taken the lead in establishing Grayscale, and also structuring its flagship product – the Bitcoin Investment Trust – and served as general manager of the company, which he ran for the next few years. Grayscale has now become the world's largest digital asset manager with around $30 billion in AUM.
David further noted that he left Grayscale in order to join Fidelity as their very first digital asset-focused hire, assisting them with refining their strategy in the crypto-assets sector. David also ran a proprietary digital asset fund at Fidelity while serving as a co-portfolio manager along with the team of professionals that are now operating Castle Island Ventures, an early-stage VC company focused on the crypto space.
David confirmed that his next stop was at global Fintech firm Circle where he helped to "restructure their business, refocus it around their USDC stablecoin, and relaunch with their payments/treasury platform."
David added:
"Finally, when I saw Kraken pursuing the SPDI bank, I jumped at the opportunity and went all in, moving along with my family to Wyoming where the bank is based. It's important infrastructure for Bitcoin and crypto, and is also reshaping traditional banking and financial services."
David added:
"There's not just a lot of discussion about regulating, there's real regulating going on already. I sometimes hear this misunderstanding that crypto is not regulated. It's regulated in the same way we regulate most financial services and other industries – by regulating the services providers and the actions taken by users."
Responding to a question about what is it about Kraken Bank that makes the venture "worth building," David said that the initiative has "some symbiotic elements to it, but – and maybe it's gauche to say these days – we're building Kraken Bank because it achieves some very clear organizational objectives of ours."
The bank should offer the business with "better legal/regulatory positioning, improved infrastructure and resultant customer experience, and more product/market opportunities," David explained.
In general, the bank may support Kraken's company mission of "promoting" crypto adoption to enable "more financial freedom, by seamlessly connecting crypto all the way down to the bottom of the financial services stack, which is entirely buttressed by banking," David added. He also noted that it puts them in a strategic position "to help shape the future of banking and it incorporates crypto."
David concluded:
"Finally, I'm excited to help develop the ecosystem right here in Wyoming. Banks have always played important roles and re-invested within their communities. Kraken will be no different. We're not carpetbaggers. We want to be connected to communities where, and with which, we conduct business – and to build something special together." 
Notably, Kraken may be planning to raise additional capital which may value the digital assets firm at around $10 billion.

Kraken is reportedly holding discussions to secure more funds from companies such as General Atlantic, Fidelity, and Tribe Capital.

Although all the terms of the deal aren't yet confirmed, Kraken might be valued as high as $20 billion or more if there is enough demand.

On February 25, 2021, Kraken competitor Coinbase filed a public S-1 application, which will get the exchange ready for its direct listing on Nasdaq under the "COIN" ticker symbol.

The Coinbase filing provided key insights into the growth of the digital asset firm's business divisions. Coinbase generated $1.1 billion in total  revenue last year, which is notably twice as much as the firm posted in 2019. Coinbase also netted $322.3 million in total profits during 2020 after recording $30 million in losses back in 2019.

Sponsored Links by DQ Promote