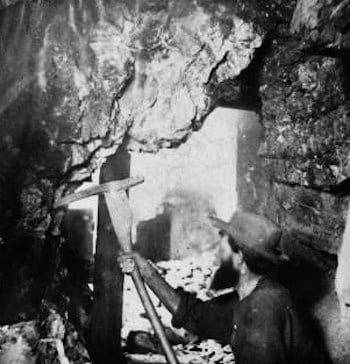 Tesla Inc's recent Bitcoin investment has "reignited" mining FUD, according to Compass, a "Bitcoin-first" company that aims to support the "decentralized" growth of hashrate and "strengthen network security" by helping people learn, explore and mine Bitcoin.
Compass notes that by dropping $1.5 billion into BTC, Tesla "inadvertently rekindled the popular media narrative of criticizing Bitcoin's energy consumption."  Mainstream media criticized the electric carmaker for "betraying" its climate-friendly goals and aspirations by investing in the leading digital currency.
Major media outlets such as Reuters and the Los Angeles Times published views from ecosystem participants regarding the "ostensible" inconsistency between Tesla's climate-friendly approach and its recent BTC investment.
However, Compass points out that the facts have not really changed during the last 10 years. If anything, Bitcoin mining energy consumption has "a hugely net positive effect on the environment, and outrage from activist naysayers is fueled by incredible ignorance," Compass claims.
They also mentioned that anecdotes from large crypto mining operations in Russia, Nordic nations, and in other places indicate that a major portion of the BTC network is actually running on renewable energy sources. Estimates of just how much total crypto mining activity is powered by renewable energy "range from 40% to over 70%," Compass revealed.
They also noted that there's a rising number of cryptocurrency miners who are now making use of energy that would "otherwise be stranded." They further noted that some BTC miners have actually teamed up with various oil and gas firms in order to limit "flaring and repurpose that fuel for mining." In these cases, the "more energy Bitcoin mining consumes, the better," Compass explained, while adding that "instead of mining BTC, would any serious environmentalist actually prefer the gas to be flared?"
The Compass team wrote in a blog post:
"Diligent students of Satoshi Nakamoto will remember that Satoshi referenced gold mining to contextualize the inevitable increase in energy consumption for digital gold mining."
As noted by Nakamoto:
"Gold mining is a waste, but that waste is far less than the utility of having gold available as a medium of exchange. I think the case will be the same for Bitcoin. The utility of the exchanges made possible by Bitcoin will far exceed the cost of electricity used. Therefore, not having Bitcoin would be the net waste."
As mentioned in the blog post by Compass, BTC mining only "wastes" energy because "critics dislike Bitcoin." The environmental critics are "the product of a deep-seated anti-Bitcoin bias, not from a preponderance of facts," the company claims.

Compass revealed that Bitcoin miners brought in more than $354 million during the span of a week (as reported on Feb 18), "setting a new record for weekly revenue, according to estimates based on network fees and block subsidies."

Compass further noted that the previous weekly record was "from mid-December 2017 near the peak of the cryptocurrency market's previous bullish market cycle." More than 15% of the  week's (as reported on Feb 18, 2021) revenue "came from transaction fees," Compass added.

They also mentioned that the weekly record "comes on the heels of an all-time monthly revenue record over $1.1 billion from January." As the Bitcoin price is regularly setting new all-time highs, it's "not unreasonable to expect daily, weekly, and monthly mining revenue to follow suit," Compass noted.

Note: According to the Cambridge Centre of Alternative Finance Bitcoin Mining Map China encompasses around 65% of the Bitcoin hashrate.

Sponsored Links by DQ Promote