NUCC: Online Payment Transactions Reach ¥4.98 Trillion During the Spring Festival Holiday
During the Spring Festival Holiday of 2021 (February 11th to February 17th), NetsUnion Clearing Corporation (NUCC) processed a total of 7.937 billion online payment transactions, equal to 4.98 trillion yuan. Compared with the number during the same period of last year, NUCC saw an average daily increase of 66.61% in transactions and 84.07% in volume.
Among them, the number of transactions on Lunar New Year's Eve was the highest, with more than 1.651 billion transactions in a single day, an increase of 45.10% over last year. (Source: Economic Information Daily)
Chengdu Joins the Team to Distribute Digital RMB Hongbao
According to its official Weibo account, Chengdu has joined the team to distribute digital RMB Hongbao from February 24th. There will be 200,000 digital RMB Hongbao worth 40 million yuan.
Applications for the lottery will be open from 8 a.m. on February 24th to the end of February 25th. Winners of the lottery will be given Hongbao contained either 178 yuan or 238 yuan. From Marth 3rd to March 19th, the digital RMB Hongbao could be used for consumption at all designated offline merchants in Chengdu or on e-commerce platform JD.com for certain products. (Source: 01Caijing)   
China's "No. 1 central document (2021)" Calls for the Development of Digital Inclusive Finance in the Rural Area
On February 21st, China unveiled its "No 1 central document" for 2021, stressing the efforts to comprehensively push forward rural vitalization and accelerate the modernization of agriculture and rural areas.
According to the document, governments at different levels are required to deepen rural financial reforms, strengthen agricultural credit support, and further exert the role of the insurance industry in the development of rural industries. (Source: China Banking and Insurance News)
People's Bank of China Teams Up With Other Central Banks to Research into Central Bank Digital Currency
On February 23rd, the Hong Kong Monetary Authority (HKMA) and the Central Bank of Thailand jointly welcomed the Central Bank of the United Arab Emirates and Digital Currency Research Institute of the People's Bank of China to participate in the second phase of "Inthanon-LionRock" project. The "Inthanon-LionRock" project was initiated by HKMA and the Bank of Thailand to explore the application of Central Bank Digital Currency (CBDC) in cross-border payments, which has received supports by the Hong Kong Center of the BIS Innovation Hub and has been renamed the "Multi-Central Bank Digital Currency Cross-Border Network" (m-CBDC Bridge). In the future, the m-CBDC Bridge project will develop a proof-of-concept prototype to further study the capabilities of distributed ledger technology (DLT) to promote multi-regional and 24/7 real-time cross-border simultaneous settlement of foreign exchange transactions and explore cross-border commercial use cases in domestic and foreign currencies.(Source: HKMA)

---
The above is a weekly synopsis of the biggest stories on Fintech in China provided by WeiyangX, part of Tsinghua University, in partnership with Crowdfund Insider.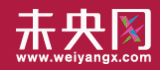 WeiyangX is the most influential website focusing on Fintech in China. The site covers the latest news, industry data analysis, business practices, and in-depth Fintech cases in Fintech. WeiyangX is incubated by Fintech Lab. Founded by Tsinghua University's People's Bank of China (PBC) School of Finance in 2012, the Fintech Lab is the first and leading research entity dedicated to leading best practices, promoting interdisciplinary innovation, and encouraging entrepreneurship in the field of fintech through scientific research and innovative project incubation.

Sponsored Links by DQ Promote