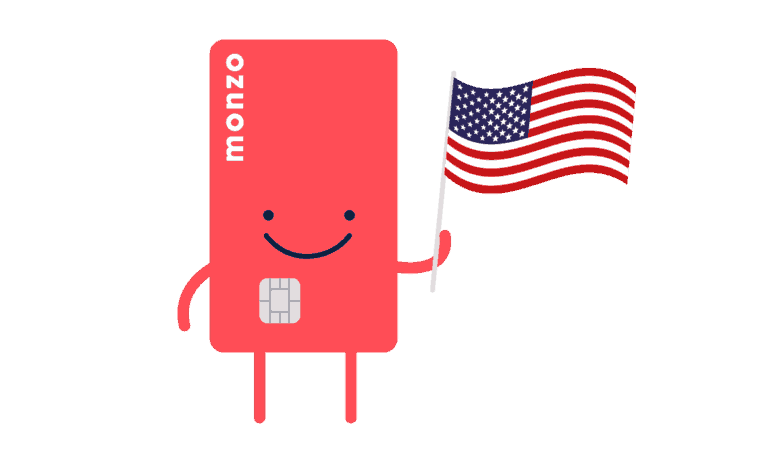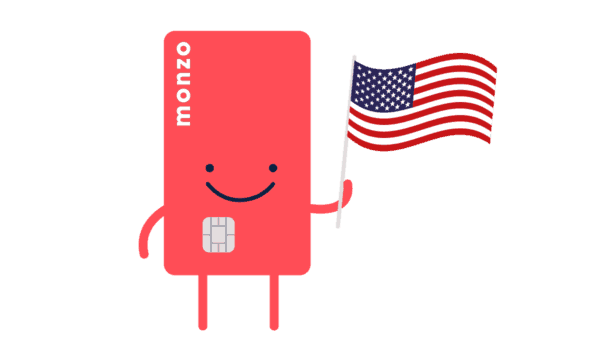 Monzo, a UK based digital bank that recently raised £50 million as part of a Series G extension,  recently explained that it basically offers a mobile banking platform that "puts you in control of your money."
While clarifying whether Monzo is, by definition or legally a bank, the Fintech challenger noted that  although the company runs a regulated bank in the United Kingdom, they've actually partnered with Sutton Bank, based in Ohio, to offer their US accounts. Monzo confirmed that Sutton holds their users' deposits and protects your funds with the Federal Deposit Insurance Corporation (FDIC) insurance.
Monzo also mentioned that funds deposited in your Monzo account are protected by FDIC insurance, which means all your bank balance up to $250,000 is guaranteed by the United States government.
At present, Monzo (for US customers) is still in Beta – so the bank has set up a waitlist that users may join here https://monzo.com/usa/#waitlist-signup. The digital bank's management stated that they are inviting users from that waitlist to join their Beta every week.
To open an account with Monzo, you must be "a current full-time US resident over the age of 18, and possess a Social Security number (SSN) or Individual Taxpayer Identification Number (ITIN)."
The Monzo team added:
"We're still in the early days of bringing Monzo to the US, so we want to make sure we're slowly rolling out access to our US accounts. Not every feature is available yet – and the features we do have may still need to be ironed out. By limiting our Beta, we are better able to listen closely to each user for any feedback they have."
Monzo further noted that they are unable to provide an "estimate" for when they will be leaving the Beta stage yet. But their primary focus remains on "building a great experience and account for [their] US users." Once they're at "a more complete and polished state, then [they] will fully launch," the bank confirmed.

While answering other important questions, Monzo noted that customers may use their Monzo card "anywhere Mastercard is accepted." However, there are a few countries where you can't use your Monzo card (Note: you may check the list here.)

Notably, Monzo revealed that it does not "charge any fees for any type of transaction on your US account," which includes "no overdraft fees, no ATM fees, no ACH fees, and no foreign transaction fees."

But for certain types of transactions, a third-party might charge a fee, the bank clarified. For instance, an ATM "may charge a fee when you go to withdraw."

Monzo also revealed that it has teamed up with Moneypass, which means "you can withdraw from any ATM on this map (https://www.moneypass.com/atm-locator.html) for free."

And outside of that map, your Monzo card "should work at any ATMs that accept Mastercard." Cash withdrawals are "supported with our accounts – not cash deposits," Monzo clarified.

As covered, Monzo raised £50 million as part of an extension of the previously reported Series G funding from 2020. The new capital is an extension of a previously announced round that brings the total raised by the company during the pandemic to £175 million.

The new funding was at a valuation of £1.25 billion which is a 40% discount to funding raised in 2019. San Francisco-based VC Octahedron Capital is said to be joining existing investors in the funding.

Monzo has had a choppy year due in part to the ongoing COVID-19 pandemic, intense competition, and the transfer of leadership from founder Tom Blomfield to CEO TS Anil. Blomfield completely exited the Fintech firm around the beginning of the year.

Monzo recently appointed a new CEO for the United States.

Monzo has selected Carol Nelson to run the digital banking operations in America. Nelson has had an extensive career in traditional finance having been a Senior Vice President at Bank of America for 23 years, CEO of Cascade Bank for a decade, and Pacific Region Executive for Keybank for four years – a position that finished in 2019. A key aspect of the decision to select Nelson is the fact she has been a Strategic Advisor to Monzo since 2019 aiding in its pursuit of a national bank charter.

Sponsored Links by DQ Promote