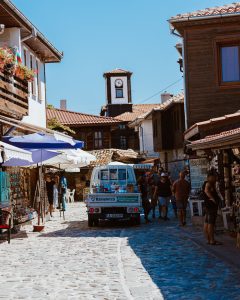 Stanimir Vassilev, Co-Founder at Management Financial Group (MFG), reveals that Settle is now live in Bulgaria.
Vassilev confirmed that Bulgarians are now able to send and receive money "instantly for free" with this new Fintech app that requires "no top-up." He also mentioned that local businesses can now accept virtual payments using only their name.
Settle Group's management noted that Bulgaria is actually their 22nd market, making Settle the "largest collaborative" mobile payment network in Europe, the company claims. And at Management Financial Group, Vassilev said they are "proud to be the local partner of such an innovative Fintech solution."
According to a release, the launch in Bulgaria is being supported by Settle Group with the establishment of a local business entity, called Settle Bulgaria. The subsidiary will be "jointly owned and financed with local partners, ensuring the establishment of local jobs and local value creation."
Daniel R. Döderlein, CEO & Founder, Settle Group, stated:
"At Settle, we are passionate about creating valuable connections between people and businesses. It has never been more important to enable such connections, as people stay at home and businesses need new ways to serve their clients and keep the wheels turning. We provide the tools to make payments, ordering and serving clients easy, in a pandemic-safe way. We also care about local value creation and we are proud of our local partnerships and the team we have set up to help digitize Bulgaria further with Settle." 
Settle is a pan-European mobile payment platform that's accessible in 22 different European markets. Like most payment networks, Settle "relies on local partnerships and distribution in each individual market," the announcement noted.
As explained in the update:
"The technology, operations, financial licensing and product development is done on a group level, run from Settle Group headquarters in Oslo, Norway. Settle Bulgaria is in charge of the local markets development and manages the distribution partnerships that Settle Group has set up to reach as many consumers and businesses in Bulgaria as possible."
Daniel R. Döderlein, CEO & Founder, Settle Group, stated that their first domestic partnership is with Management Financial Group. Their solid market position as a financial services business and credit provider, not just in Bulgaria, but across the European region, is a key asset for Settle.
Döderlein added that they look forward to announcing their next business partners who are expected to join their diverse distribution network. Settle is "unique in its partnering model, enabling strong local brands to benefit from mobile payment services, without having to build it themselves [and] it's a win-win for all stakeholders," Döderlein noted.
Stanimir Vassilev and Nedelcho Spassov majority shareholders, MFG, remarked:
"We are in a constant search for practical and useful high-tech solutions and innovative business models, aiming to include them in the evolving fin-tech ecosystem of Management Financial Group. With the introduction of Settle in Bulgaria one more time we prove to be an actual incubator for developing modern and intuitive financial products that are helping people with their daily lives."
Antonia Sabeva CEO, MFG, stated:
"This is how our customers get the opportunity to benefit from the ever increasing pool of services making their lives more comfortable, easy and providing more opportunities for improvement and development."
Sponsored