BlueVine, an online lender and fintech bank, announced on Wednesday it has appointed Steve Allocca as its first-ever Chief Operating Officer. BlueVine reported that in his new role, Allocca will generate strong operational efficiency across the organization and drive growth across all products.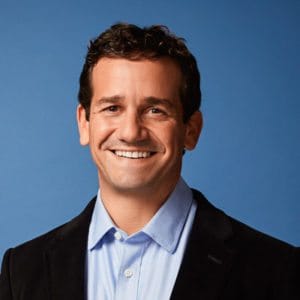 According to BlueVine, Allocca brings more than 25 years of experience in the fintech and financial services industries to the company. He most recently served as the President of LendingClub, where he grew revenue and transformed the organization through automation, reduction of turnaround times, and expansion of offerings. Prior to LendingClub, Allocca was responsible for PayPal's multi-billion-dollar credit business, PayPal Credit.
Eyal Lifshitz, CEO and Co-Founder of BlueVine, spoke about Allocca's appointment by stating:
"A seasoned banking and fintech operator, Steve brings decades of experience in the financial services industry and operational expertise to BlueVine. Steve will play a crucial role in integrating operations and delivering the best customer experiences as we continue to effectively scale, allowing more small business owners to focus on running their business."
Allocca then added:
"After starting a business of my own, I understood how lonely small business owners can feel when searching for a banking solution that truly meets their individual needs. BlueVine is a true ally to small businesses across the U.S. and is there to help them when they need it most. I'm proud to join the BlueVine team at a pivotal moment and look forward to building on the success this organization has already achieved."
Founded in 2013, BlueVine's mission is to empower small businesses with innovative banking designed for them. The company now offers a suite of products designed to meet the diverse financial needs of today's business owners including BlueVine Business Checking Account, Line of Credit, Term Loan, and Invoice Factoring.
"BlueVine has provided small and medium-sized businesses with access to more than $2.5 billion in financing and is backed by leading private and institutional investors."
BlueVine previously reported that it secured a $75 million revolving credit facility from funds managed by Atalaya Capital Management, a private credit and special opportunities investment manager based in New York. The company further revealed that it provided more than 155,000 small business owners with $4.5 billion in COVID-19 pandemic financial relief loans through the Paycheck Protection Program (PPP).

Sponsored