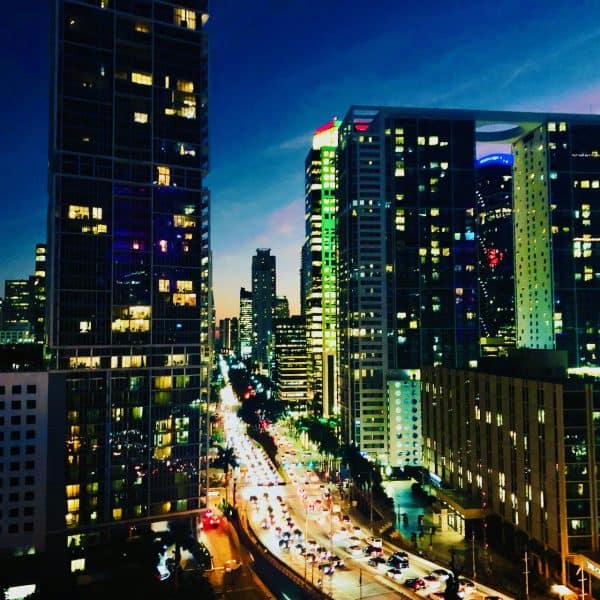 Miami-headquartered JAG Insurance has reportedly issued its very first policy using cryptocurrency.
JAG Insurance Group, which is well-known for being a digital tech pioneer and challenging the standards of the insurance industry, has decided to take its first steps into the crypto-asset space by issuing an insurance package using virtual currency.
As first reported by Insurance Business, Luis Gazitua, Partner at JAG Insurance Group, said that as a forward-thinking, innovative, "independently-owned" insurance provider, we're always asking the question, "why not?"
He explained that they're constantly looking to "evolve" and be on the "cutting edge" of innovation in insurance services, so when their clients asked if they could pay them with digital currency, it didn't take them too long to say: 'Why not?', Gazitua added.
JAG is well-positioned in the market to have the capacity to work on innovative ideas or concepts. Meanwhile, the city of Miami has managed to gain the attention of California technology businesses.
Miami is turning into a major technology centre, which is something that City's Mayor Francis Suarez has been supporting, especially during the past year. During 2020, Suarez became somewhat of a Twitter or social media sensation when he revealed that his administration is focusing on attracting Silicon Valley tech investors to Miami.
Suarez has confirmed that adopting Bitcoin in Miami would be a key part of these technology adoption plans. Suarez's ongoing efforts to encourage crypto adoption include a proposal to make payments to municipal workers and also collect taxes and other city fees in Bitcoin, the leading digital currency.
Suarez has requested that the city begin looking into the possibility of investing a portion of the State government's funds into Bitcoin. This appears to be part of the Mayor's plan to make Miami a city that leverages nascent technologies to improve its economy and wellbeing of its residents.
Gazitua added:
"South Florida has become a new epicenter in the tech movement. That's very exciting for us. Being young entrepreneurs, we're always willing to try new things. So, we started learning about cryptocurrency and the blockchain evolution … and the further we went into the rabbit hole, the more we realized the potential in this technology. A lot of people focus on the cryptocurrency aspect, which is a big part of it, but what's really fascinating is what blockchain technology could potentially bring to the industry. We're excited to invest in this and really look at how it could impact the future of insurance."
JAG will focus on establishing a bridge between virtual currencies and traditional payment methods. The company plans to convert crypto payments and transfer the funds to insurance carriers.
In statements shared with Insurance Business, Gazitua noted:
"We want to provide the best user experience and give as much flexibility to our clients as possible. We believe that the adaptability of cryptocurrency is growing and evolving, and we want to be there to provide that service. Nothing changes for the insurance carriers in terms of how they receive their premium. What's changing is the upfront experience for our clients and the way we're accepting their payments. We're going to take this on a case-by-case basis, and provide flexible solutions as we further evolve our platform."
Sponsored Links by DQ Promote