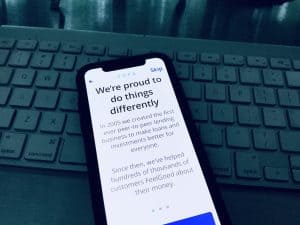 Zopa, a digital bank, has raised £20 million from existing investors, according to a release from the company. The Fintech said this is an indication of confidence in the initial success of its bank launch and growth of its latest products. The round was led by IAG Silverstripe, with participation from a number of investors including Augmentum, Waterfall managed Alternative Credit Investments, and Venture Founders.
Zopa originally launched as a peer-to-peer lending platform and helped to define the online lending sector. In the past year, Zopa has morphed into a digital bank that will continue to offer credit products to its customers.
Zopa noted that in the 9 months following receipt of its full bank license it has successfully launched Fixed Term Savings accounts and an "innovative" credit card to UK consumers. Zopa reports that it has already attracted £250 million in deposits and has become a top 10 credit card issuer in the UK in terms of new customers originated.
Zopa said that it has seen annualized revenue per customer almost doubling across the period since the launch of its banking venture. The company believes that its lending services provide a "clear path to profitability."
The additional capital will be used to help attract more customers at a time the company believes there is significant demand for its products. The ongoing COVID-19 health crisis and affiliated lockdowns have altered consumer behavior and digital banking platforms are in heightened demand.
Zopa said it has seen a sustained need for access to credit as people look to carry out home renovations, buy cars and more. Zopa added that the credit quality of these loans has been better than expectations.
Jaidev Janardana, Zopa's CEO stated:
"Less than a year since launching our bank, we have exceeded our plan for growth, both in terms of customers and balance sheet. This capital injection will enable us to continue on this accelerated path. Our strong entry to the UK savings and credit card markets shows the organic appeal of our products and we are happy to have investors who share our excitement at the opportunity to serve more customers across more product categories."
To date, Zopa has lent out over £5 billion to UK customers via its unsecured loans, credit cards, and car finance products.

Sponsored Links by DQ Promote