Huabei Announces Agriculture Promotion Plans
On March 29th, Huabei, the consumer credit platform of Ant Group announced the launch of a series of agriculture promotion plans. For example, Huabei will offer consumption subsidies and platform traffic to help the farms sell more products. Besides, Huabei will also provide short-term interest-free loans to help farmers reduce financial pressure when buying agricultural production materials.
According to Ant Group's senior vice president Huang Hao, promoting agricultural development by consumption will be a priority for the Fintech giant in 2021. (Source: 36Kr)
Beijing International Big Data Exchange Officially Established
On March 31st, Beijing International Big Data Exchange was officially established. Beijing Financial Holdings Group led the launch of the exchange with the guidance and support of the Beijing Municipal Bureau of Economy and Information Technology, Beijing Municipal Bureau of Financial Work, and Beijing Cyberspace Administration.
As the first big data exchange in China, the platform aimed to be the leading data exchange infrastructure and an international hub for cross-border data flows. On the same day, Beijing Data Exchange System went live. The system will offer services of data cleaning, supply & demand matching, legal consulting, value assessment based on a service system of blockchain and privacy computing. (Source: Xinhua.net)
Guandata Completes 100-Million-Yuan B + Round Financing
On March 29th, Guandata has announced the completion of 100-million-yuan B + round financing. The investment was led by Unicorn Capital Partners, with participation from existing shareholders Sequoia China, Xiang He Capital, and Linear Capital.
Established in 2016, Guandata is committed to providing next-generation data analytics and business intelligence (BI) solutions. At present, Guandata has reached cooperation with over 200 brands including Unilever, Wal-Mart, LVMH, Wangfujing Group, Anta, etc. (Source: lieyun)
People's Bank of China Announces Plans to Promote Carbon Neutrality
On April 1st, Liu Guiping, deputy governor of the People's Bank of China, has introduced a series of plans that the central bank will lead to help achieve the peaking of carbon emissions by 2030 and carbon neutrality by 2060. Here are some key points of the plans: (Source: PBCSF)
Establish a national carbon accounting system;

 

Encourage financial institutions in the green finance pilot zone to disclose environmental information;
Build a national carbon emissions trading market;
Conduct green financial performance evaluation towards financial institution;
Gradually incorporate climate change risk into a macro-prudent policy framework;
Further deepen international cooperation;
Promote green financial reform and innovation.

 
---
The above is a weekly synopsis of the biggest stories on Fintech in China provided by WeiyangX, part of Tsinghua University, in partnership with Crowdfund Insider.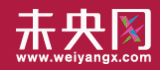 WeiyangX is the most influential website focusing on Fintech in China. The site covers the latest news, industry data analysis, business practices, and in-depth Fintech cases in Fintech. WeiyangX is incubated by Fintech Lab. Founded by Tsinghua University's People's Bank of China (PBC) School of Finance in 2012, the Fintech Lab is the first and leading research entity dedicated to leading best practices, promoting interdisciplinary innovation, and encouraging entrepreneurship in the field of fintech through scientific research and innovative project incubation.

Sponsored