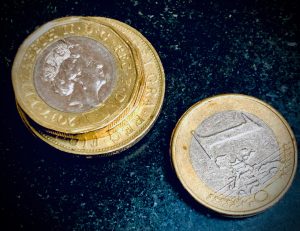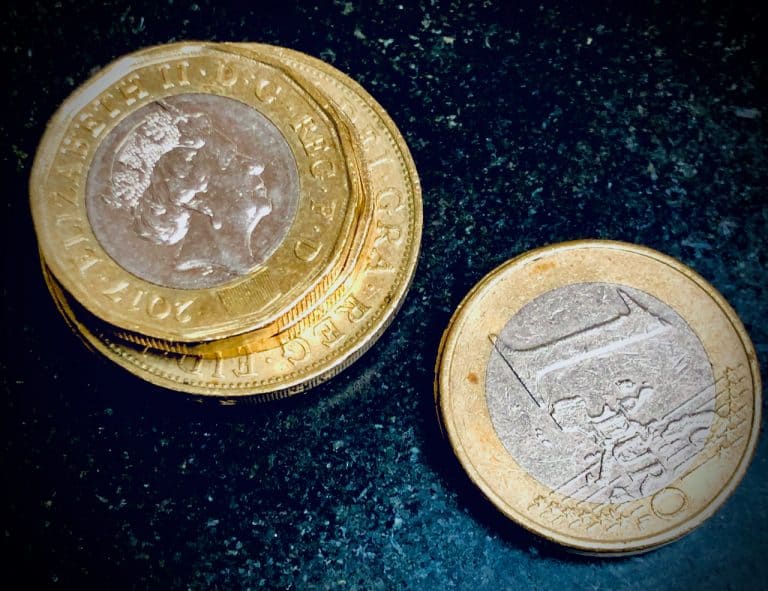 Publicly traded VC firm Draper Esprit (LSE: GROW, Euronext Growth: GRW), has distributed an update on recent developments in its portfolio in advance of full year reporting for the year. Draper noted that it will provide a full year trading update on April 26, 2021, and will announce full year results on 14 June 2021. Included in the update was the investment into Freetrade – a Fintech that was originally crowdfunded in 2016 raising just over £169,000 on Crowdcube. Currently, Draper Esprit is a shareholder in a portfolio of 67 companies with 15 of those described as part of their core portfolio which accounts for over 60% of their holdings. Core companies include UiPath, Aircall, Graphcore and Revolut.
Martin Davis, CEO of Draper Esprit, said that over the past few months they have accelerated the deployment of capital into high growth opportunities:
"In the year ended 31 March 2021 we have invested over 40% more than in the prior year, with a notable acceleration even in the second half on the first. We continue to be disciplined in our investment criteria and also in managing the balance of the portfolio. The recent activity just goes to show how much opportunity there is in the European technology sector, making it a very exciting time for us as an investor, as reflected in our strong deal pipeline. We have helped 10 unicorns on their growth journeys to date and have confidence that we will see many more."
Draper reports that "strong momentum continues," as they continue to invest in a wide range technology applications and several follow-on rounds in existing portfolio companies. As of the year end of March 31, 2021, Draper says it has invested £162 million. Realisations for the year total over £200 million with full recent exit from Decibel by way of a trade sale to Medallia, and recent partial realisation of Trustpilot, that IPO'ed, adding to first half realisations of £106 million. Draper reports a strong deal pipeline with over £50 million of investment committee approved deals.
M-Files – In January, the company participated in an $80 million investment round in portfolio company M-Files. The round was led by Bregal Milestone, a European growth capital firm, with current investors Partech, and Tesi also participating. Draper Esprit first invested in M-Files in 2013 and has participated in multiple funding rounds supporting the company's continued strong growth. M-Files is an intelligent information management company that is using AI technologies in its unique Intelligent Metadata Layer. Thousands of organisations in more than 100 countries use M-Files for managing their business information and processes, including NBC Universal, OMV, Valmet, SAS Institute and thyssenkrupp.
Sennder – In January, Sennder announced a $160m Series D round with investors including Accel, Lakestar, HV Capital, Project A and Scania. Sennder is an Earlybird VI portfolio company. Sennder is Europe's leading freight forwarder, offering shippers access to a connected fleet of thousands of trucks. It focuses on the digitisation and automation of all road logistics processes. By leveraging its proprietary technology, it has built an ecosystem that leads the industry with a new degree of transparency, efficiency and flexibility.
Aiven – In March Aiven, an Earlybird VI portfolio company and part of Draper Esprit's core portfolio, announced that it had successfully raised $100 million in a Series C round valuing the company at more than $800 million. The round was led by Atomico, with Salesforce Ventures and World Innovation Lab joining as new investors alongside participation from existing investors including Earlybird. Aiven will use the proceeds to bring new products to market, increase contributions to developing open source technologies and continue the company's international expansion. Draper Esprit's gross fair value holding in Aiven increased by approximately £32 million as a result of the fundraising round to approximately £44 million (including new capital).
Freetrade – In March Draper Esprit participated in a $69 million Series B fundraising round for existing portfolio company Freetrade. The round was led by Lane Capital and the funds will help to accelerate Freetrade's growth in international markets and allow the team to scale their product and technology. Freetrade is a commission-free investment platform that launched in the UK in 2018 and has scaled up to serve over 600,000 customers (as of 1 March 2021). Prior to this Series B funding round, Freetrade has raised approximately $42 million (£30 million) in seven crowdfunding rounds and a Series A led by Draper Esprit. Unlike traditional DIY brokers in the UK, Freetrade does not charge commission on individual trades, instead operating a 'freemium' business model whereby the company charges monthly subscriptions for a premium account, a stocks and shares ISA, and a SIPP. Draper Esprit's gross fair value holding in Freetrade increased by approximately £5 million as a result of the fundraising round to approximately £20 million (including new capital). It is anticipated that Freetrade will join the core portfolio when we report our results for the year ended 31 March 2021.
Decibel – In March, Medallia announced that it had agreed to acquire Decibel, an existing portfolio company, for $160 million in an all cash deal. This acquisition represents a fair value uplift of £4 million, resulting in a return of approximately £14 million, with a 1.4x multiple on invested capital. Headquartered in London, Decibel is a SaaS business set up for the future of retail. Its unique smart machine learning software tracks customer interactions, collects +100 data points, locates opportunities for improvement, prioritises them, and can even trigger real-time responses to rectify issues. The software is already being utilized by 250 major brands.
New Portfolio Investments
Riverlane – In January, Draper Esprit led a $20 million Series A investment round in Riverlane with a $12 million investment (including $7 million from plc), the quantum computing software specialist. Spun out of Cambridge University, the company develops software that transforms quantum computers from experimental technology into commercial products.

Focalpoint –  In March, Draper Esprit, as sole investor, invested £6 million in FocalPoint, the deep-tech company revolutionising the accuracy of GPS and other global satellite positioning systems (GNSS). The company plans to use the funds raised to accelerate deployment of next-generation positioning technology into chipsets and devices across mobiles, wearables, vehicles and IoT.

Sponsored Links by DQ Promote