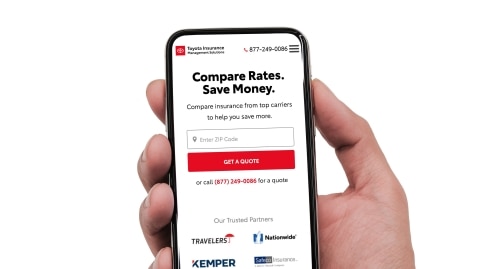 Insurify, an AI-powered insurance comparison platform that's based in the U.S., recently announced it has joined forces with Toyota Insurance Management Solutions (TIMS) to power its insurance platform with Insurify's online insurance shopping technology. According to the duo, this new collaboration will provide Toyota customers with a seamless way to compare and buy car insurance policies online, helping drivers get "the best policy for the best price" using Insurify's data-driven recommendations and personalized purchase experience.
Speaking about the partnership, Snejina Zacharia, CEO and Founder of Insurify, stated:
"As a full-service digital agent, Insurify is committed to helping people make the best decision about their insurance by providing them with the tools and information they need to feel empowered during the process. We've seen continued growth across auto, home, and life insurance verticals and are looking forward to working with additional partners as more people buy their insurance online."
Will Nicklas, TIMS' Chief Operating Officer, added:
"TIMS is committed to enhancing the Toyota ownership experience by providing simple, convenient ways to shop for and purchase insurance for all Toyota models, new and old, as well as coverage for other vehicles. Partnering with Insurify allows us to connect our customers to our panel of trusted carriers through a modern, user-friendly platform, adding real value to our customers' lives while maintaining the quality and integrity they expect from Toyota."
Founded in 2013, Insurify stated its mission is to fix the broken insurance distribution system by building the smart virtual insurance agent of the future.
"Insurify delivers value to both the customer and the insurance company by removing marketing and agency costs, protecting personal information, and empowering both large and small insurance companies by providing access to new customers they might not otherwise reach."
Sponsored Links by DQ Promote