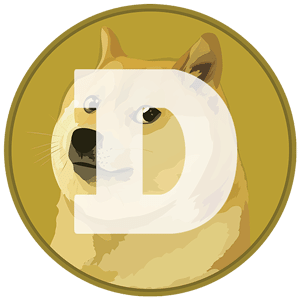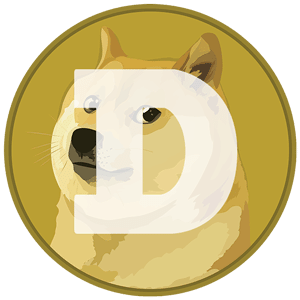 Dogecoin is now available for trading on crypto-asset exchange OKCoin, according to a blog post update from the company on April 26, 2021.
Beginning on Tuesday (April 26), OKCoin users may purchase and sell Dogecoin (DOGE) via the  platform. DOGE will be "available to everyone" in the US and globally, except for consumers residing in the EU, the UK, Singapore, and Brunei.
Listing schedule on OKCoin:
Trading pairs: DOGE/USD
Depositing "available on Sunday, April 25 at 8 pm PT."
Trading and withdrawals "available on Monday, April 26 at 8 pm PT."
As explained by OKCoin, Dogecoin might have been "inspired" by the 'so wow' shiba inu meme in 2013, however, it's evolved quite a bit since that time, and seems to be "much more than an internet joke (although many would disagree, with some calling it a scam)." Despite being criticized for various reasons, DOGE is now the seventh-largest crypto by market cap.
As noted by OKCoin:
"DOGE shares a lot of its fundamentals with other cryptocurrencies—it's designed to help people easily exchange value via a blockchain, without any financial gatekeepers. DOGE transactions cost less and you can currently use it to tip creators on Reddit, make donations, buy Dallas Mavericks tickets, buy laptops on Newegg, among other things. The underlying technology is very similar to Litecoin blockchain (a fork of the Bitcoin blockchain) and its mining is integrated with it. It uses the same proof of work (PoW) consensus algorithm—that means someone can easily mine dogecoin if they're mining litecoin without additional work."
Going on to comment on the features that set it apart from Litecoin (LTC), OKCoin pointed out that Dogecoin's transactions are fast, "thanks to a one-minute block mining interval. This makes it great for micropayments, like tipping online."
The total number of dogecoins is "not limited," OKCoin noted while adding that the supply was "initially capped at 100 million." However, the developers "eliminated the cap shortly after it launched, adopting an inflationary fixed-issuance supply model." Since 2015, "five billion coins per year have been added to the total, and the supply growth is likely to continue," OKCoin revealed.
OKCoin also mentioned:
"While many coins have passionate communities behind them, few rival the DOGE community. The dogecoin subreddit. r/dogecoin, just surpassed 1.5M subscribers. Aside from supporting the asset since 2013 and sharing a love of dogs, it's clear there are a lot of service-minded people behind the scenes. Some claim "DOGE" actually stands for DoOnlyGoodEveryday."
OKCoin has also shared a "few feats the community has pulled off" are as follows:
On Christmas in 2013, Dogecoin's first online wallet was hacked and 21 million coins were stolen. A "Save Dogemas" fund was launched by members of the community, and they quickly raised enough to compensate all of the victims.
In 2014, Dogecoiners came together again to send the Jamaican Bobsled team to the Olympics.
In 2014 Dogecoiners raised $55,000 to sponsor Nascar driver Josh Wise so he could compete in the #98 Moonrocket at the Talladega Superspeedway, complete with DOGE images on the car.
In 2015, they launched the Doge4Kids campaign, to fund service dogs for families in need and disabled children.
This month, a Dogecoin investor anonymously paid the adoption fees for 21 dogs at a Florida animal shelter.
"Joy, kindness, learning, giving, empathy, fun, community, inspiration, creativity, generosity, silliness, absurdity. These types of things are what makes Dogecoin worthwhile to me."
OKCoin also mentioned that if there are any reasons DOGE is "worthwhile" to you, then know you can now add it to your investment and trading portfolio on OKCoin—and "get lower fees than most other exchanges if you do."

Sponsored Links by DQ Promote