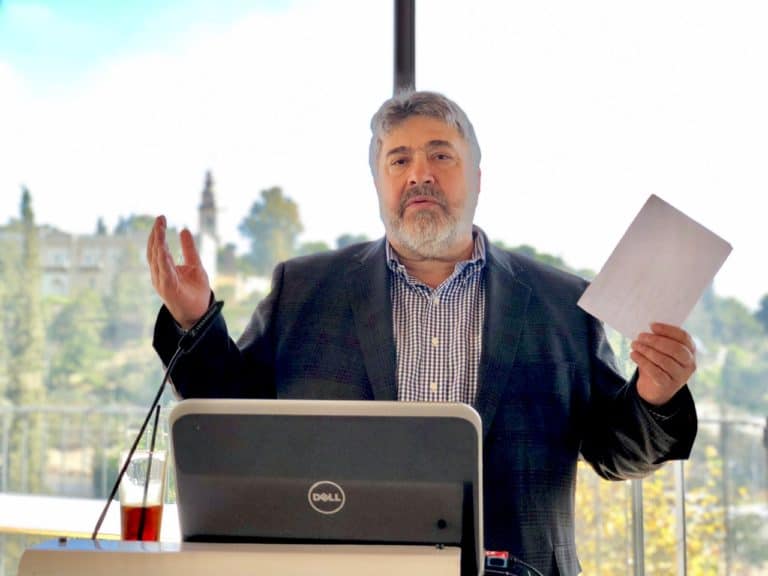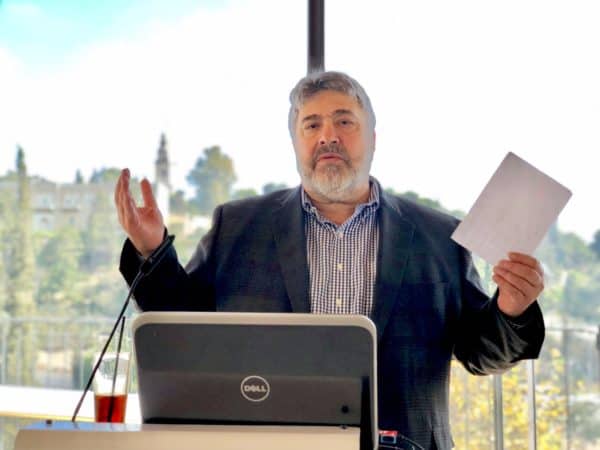 Earlier this week, OurCrowd CEO and founder Jon Medved held a virtual press briefing commenting on both the marketplace in Israel and the performance of OurCrowd in a pretty hot investment environment.
Recently, it was reported that Israel has broken into the top 20 nations in regards to GDP per capita. This is an astounding feat. As covered by the Times of Israel, in Israel GDP per capita stood at $43,689 for 2020 ranking the country in 19th place. To put this in perspective, this is above Canada (20), New Zealand (21), and the UK (22). If you are interested, Luxemburg came in first place at a GDP per capita of $116,921. The US was in 5th at $63,416. A mere decade ago, Israel was in 32nd place. This rapid rise in economic prosperity has been fueled by the booming entrepreneurship and innovation sector – an area of the economy that demands access to capital as well as a policy that encourages startups and risk-taking.
In Q1 of 2021, Israeli tech startups captured a record $5.37 billion in investment – an 89% increase over Q4 of 2020 and 2X more than the same quarter year prior. For all of 2020, Israeli tech firms raised $10.178 billion and the country is on a trajectory to easily eclipse this amount.
For its part, OurCrowd has been ranked by Pitchbook as Israel's most active venture investor. An innovator in online capital formation and a top securities crowdfunding platform, in many ways OurCrowd is emblematic of the success and economic growth that is being experienced in this small middle eastern nation.
During the press briefing, Medved said that things in Israel have been firing on all cylinders.
"And I think the country will continue at this pace."
Medved said that last year was very strong and he did not think things could get better but that early data indicates that Israel could top $20 billion this year in VC funding for tech startups. It does help that Israel has been at the top of the list in getting their population vaccinated and turning the corner on the COVID-19 health crisis.
Medved said in Israel there is a wild pace of growth of unicorns – or early-stage firms valued at over $1 billion:
"It's startup goes scale-up. The ecosystem here has become a well-oiled machine with entrepreneurs at the heart, and the flywheel around it including the venture capital funds and multinational investors, angel investors, the tech units of the IDF, the incubators, and accelerators – it's quite an amazing story," explained Medved. "Israel is really becoming a well-oiled machine."
Direct foreign investment from Europe jumped by 63% in 2020 and more firms are looking to establish a foothold in the innovation-driven economy as the opportunity is apparent.
"But the big opportunity of course is with the Gulf, and what's going on between Israel the UAE, and other new partners, which is leading to huge amounts of VC investment in the two countries," Medved stated.
The Abraham Accords, established during the Trump Administration, saw multiple middle eastern countries normalize relationships with Israel. This shift in policy is creating economic opportunities for Israel as well as these Arab countries. The interest from Gulf countries is allowing Israel to penetrate markets they have never dreamed of, said Medved, adding that diplomatic normalization is key to continued growth and diversification for Israeli tech companies.
More specifically, OurCrowd now has six employees in the UAE and there are more joint ventures said to be in the works.
"This is one of the greatest developments for Israel and for Israeli high tech," Medved said. "We can now reach South Asia, South East Asia and the broader Islamic world. People are going to need to get used to seeing not just Israel, but the Middle East lead."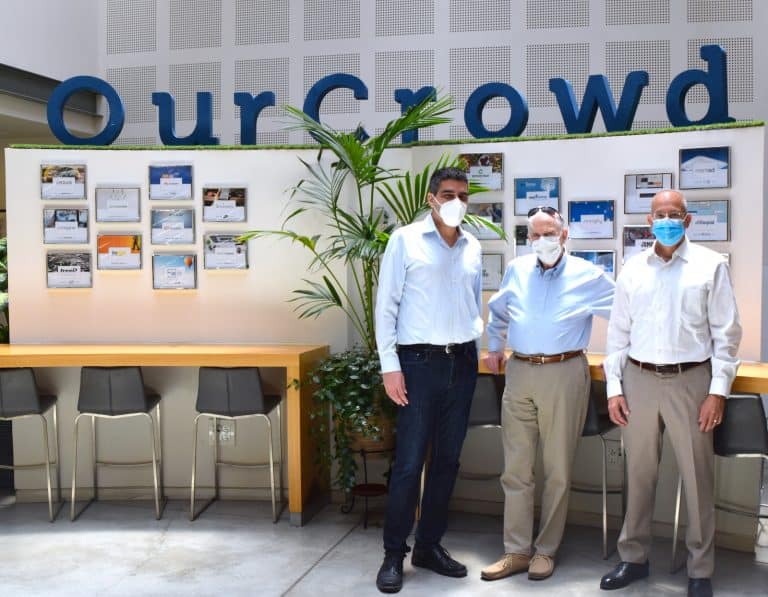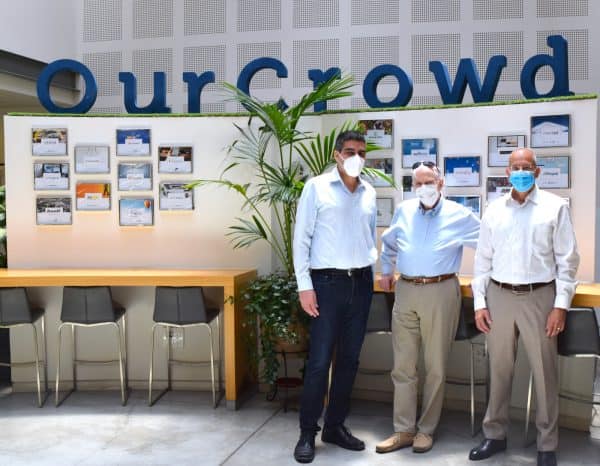 Overall, approximately 55% of OurCrowd's portfolio companies are based in Israel with about 33% in the US and the rest spread around the world. It is more a question about opportunity than location.
In recent months OurCrowd has seen increased investment activity in certain sectors, like Foodtech and Agtech but Medved believes the key to long-term success is a broad, diversified portfolio. OurCrowd invests in companies from many industry sectors including Fintech, cybersecurity, Medtech, autonomous technology, and more. Sectors ebb and flow over time and it is better to hold a broad portfolio.
Medved said that a renewed interest in semiconductors and custom computer chips is also bringing more money to Israel's tech sector.
"Now there is a chip war," Medved said. Companies like Apple and Google are designing their own chips, and often relying on Israeli companies to make them, he explained.
For its part, OurCrowd backs both startups and later-stage ventures. Targeting smaller (accredited) investors in the US, OurCrowd reports approximately 100,000 investors on their platform. But there are a growing number of institutional investors that want access to the opportunities that OurCrowd is able to provide. Uniquely, OurCrowd participates in every securities offering it lists for outside investors – thus interests are aligned.
"Every company we put on the platform is a company we are putting money into, with skin in the game," Medved said.
Medved noted that all markets rise and fall but as long as a venture investor is patient and diversified, returns can be strong.
"There are all these elements now that allow entrepreneurs to build stuff. Technology is just on a tear," Medved stated.
To date, OurCrowd has facilitated $1.8 billion in committed capital and claims 46 exits since inception.

Sponsored Links by DQ Promote