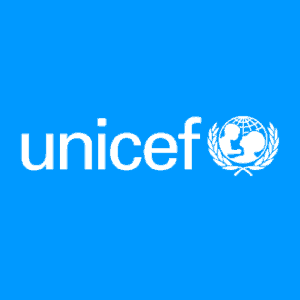 Chainlink (LINK), a provider of decentralized Oracle networks, has teamed up with the UNICEF Innovation Fund in order to support blockchain-powered applications in emerging markets.
The Chainlink Community Grant Program offers financial resources to development teams and researchers that are creating a "more functional, accessible, and socially impactful" Chainlink Network. Chainlink says it encourages talented application developers and software development teams to apply to their grant program, and if you're a researcher and want to collaborate, then you should get in touch with the Chainlink team.
As part of their Social Impact Initiative, which is focused on their mission of establishing a more "economically fair world" using smart contracts, they support projects that "share this goal of applying cryptographically enforced systems in a manner that is driven less by vague brand promises and more by the value that institutions and individuals actually provide."
As mentioned in the update from Chainlink:
"As part of furthering this initiative, we're excited to award a grant to support the UNICEF Innovation Fund, a pooled fund designed to finance startups building early stage, open-source technology that address key global challenges; and the UNICEF CryptoFund, a new financial vehicle allowing UNICEF to receive, hold, and disburse cryptocurrency."
The Chainlink Community Grant will support the startups that are creating blockchain or distributed ledger tech (DLT)-enabled solutions that UNICEF works with by providing funding, mentorship, and access to their expertise.
Some of the key objectives of Chainlink's grant to support the UNICEF Innovation Fund and CryptoFund include:
Finance early-stage, free, and open-source blockchain-enabled software, "specifically designed to benefit emerging markets by fostering technological leaps that lead to major advancements in overall quality of life."
Provide domain-specific expertise and additional resources "to support blockchain-focused startups working with UNICEF's CryptoFund."
Accelerate blockchain as a force for good "by expanding the capabilities of startups building solutions for populations where innovative applications are most needed."
Launched in 2016, UNICEF's Innovation Fund "enables UNICEF to learn from and shape markets of emerging technology by investing in and supporting companies in spaces such as blockchain, virtual and augmented reality, machine learning, and artificial intelligence." Together, the CryptoFund and Innovation Fund "provide both fiat and cryptocurrency investments to early-stage startups."
As mentioned in the announcement:
"By contributing to the UNICEF CryptoFund, Chainlink will be able to further support early-stage companies who are scaling their operations and increase the amount of people who can benefit from social good projects. Some of the initiatives the CryptoFund supports with its funding include applying AI analytics to public services in Argentina, making sensitive clinical data portable and private in Mexico, using an interactive voice response platform in Cambodia to educate people about Covid-19, and improving food and vaccine distribution in India."
Support for the UNICEF CryptoFund is one of the many social impact projects being supported by the Chainlink Grant Program, "ranging from helping smallholder farmers get crop insurance and increasing transparency in state lotteries to incentivizing smart-contract based government improvements through hackathon prizes and funding education programs to advance global knowledge on the power of blockchain technology," the update noted.
Chainlink also mentioned that they're committed to supporting an "economically fair world" and intend to support application developers who aim to apply hybrid smart contracts in "a manner that enables major technological leaps in emerging markets and drastically reduce systemic risk within established markets."
Thomas Davin, Director, UNICEF Office of Innovation, stated:
"We are grateful that Chainlink is contributing to our work geared towards showing how blockchain and cryptocurrency can drive more transparent and globally accessible investment in open-source solutions that solve the most pressing challenges facing children. Through these additional financial resources, the scale of the Innovation Fund can be increased, providing even more support to the many innovative projects trying to raise the quality of life across the world."
UNICEF promotes "the rights and wellbeing of every child, in everything we do," the announcement confirmed while adding that "together with [their] partners, [they] work in 190 countries and territories to translate that commitment into practical action, focusing special effort on reaching the most vulnerable and excluded children, to the benefit of all children, everywhere."

Sponsored Links by DQ Promote