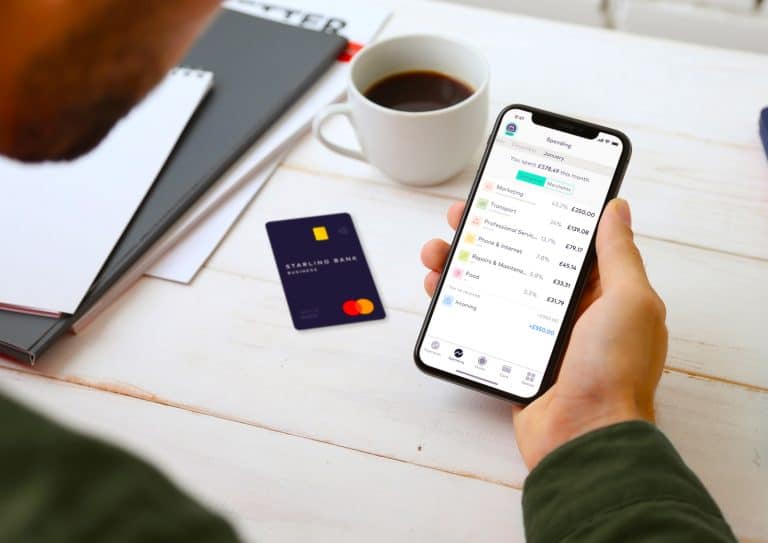 UK-based digital bank Starling notes that their overdraft can serve as a short-term "safety net" for eligible or qualified personal customers.
The Starling Bank team writes in a blog post that if you don't have enough funds in your account to cover essential payments or have seen a sudden drop in your earnings, then their flexible overdraft may help.
The Starling team notes:
"We offer flexible overdrafts with some of the most competitive interest rates on the market. Depending on an eligibility check, we'll offer you an interest rate of 15%, 25% or 35% EAR (Equivalent Annual Rate). This compares with 39.9% at most other banks at the time of writing."
They added:
"We also offer tools to help you manage your money, so, if you don't have sufficient funds to cover a scheduled payment, we send you alerts so that you can fund your account."
If you happen to dip into your arranged overdraft, then Starling will send you another message to inform you. They'll also make it easier for you to view your overdraft fees via a simple screen, the digital bank explained while adding that after your overdraft has been approved, you may use the in-app slider feature to "manage and set the amount you need within that limit."
For instance, if they provide you with a £1,000 overdraft, then you may bring this limit down to £500 using their slider. And if you later find out that you require £1,000, then you may "do so quickly through the slider."
To find out whether you qualify for such offers, Starling explained that after you've applied for a Starling personal account and it has been verified and opened, then you may apply for an overdraft through the app "by tapping 'Manage Overdraft' in the menu."
Starling further noted:
"After we've run an eligibility check and looked through a few details, we'll tell you if you're eligible for an overdraft, and the potential amount and the interest rate you would pay. You can then accept or decline."
They added:
"If you decline your overdraft offer, but later find you need one, you can re-apply, provided 60 days have passed since your last check. Your potential interest rate and overdraft limit may have changed since your initial offer. The offer details are based on a creditworthiness assessment, which takes into consideration your credit score."
To check whether you're eligible, Starling's team runs a "hard credit check, which may impact your credit score." The check will be "recorded on your credit report," the banking challenger explained.
They also noted that for those asking to "increase the limit of their existing Starling overdraft, we run a soft credit check – the type that does not usually impact your credit score."
The digital bank also mentioned:
"Starling charges you the agreed interest rate on the money you've withdrawn through your overdraft. We won't charge you for going into your overdraft if there are sufficient funds stashed away in the Spaces section of the app."
They further noted:
"If you've not got enough money in your account to cover a payment, we'll decline the transaction. … we don't charge for declined transactions. … when you might go into an unauthorized overdraft … we will not charge one-time fees or interest in these situations, although it's still important that you pay off the amount to avoid going into arrears."
You are able to view a detailed breakdown of all your outstanding fees in the overdraft screen of your Starling app. Additional pricing information can be found via the Fintech firm's overdraft pages.
Starling also mentioned that "at any time, we may end an overdraft facility or reduce the limit, or we may require repayment of all amounts owed."
They added:
"We will always try to give advance notice if we plan to do any of these. You can also ask to remove your overdraft, provided it's been cleared and any amounts owing repaid, by contacting Customer Service."
Starling reminded clients that if they are finding it challenging to pay back their  overdraft, then remember that "you're not alone." They also noted that "if you feel able, try creating a budget so that you can build overdraft repayments into your money plan."
Starling's blog post revealed:
"There are places to turn if you need help, including UK organisations and charities dedicated to supporting people with debt, such as StepChange and Money Advice Service, as well as Starling's Specialist Support Team.""
To learn more about using Overdrafts with Starling, check here.

Sponsored Links by DQ Promote