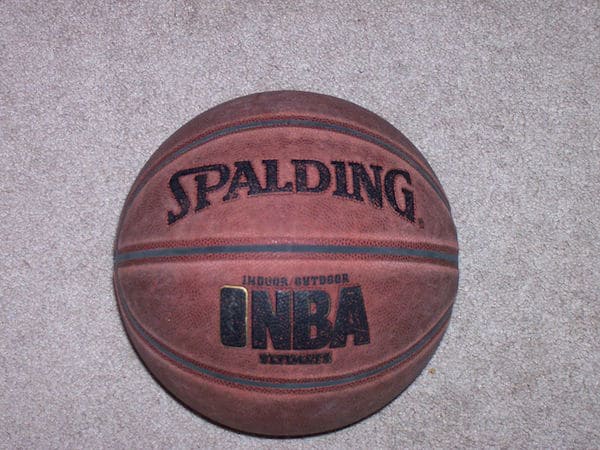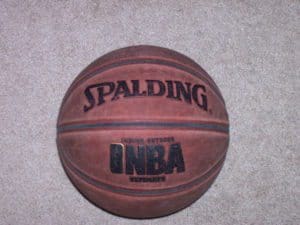 A newly filed lawsuit alleges that the sale of NBA Top Shot "Moments" is in violation of the federal Securities Act of 1933, which is a law that aims to ensure investor protection when acquiring publicly-traded securities.
Michael McCann and Jacob Feldman from Sportico note that the Act intends to prevent fraudulent activities during the marketing of such securities.
Vancouver-headquartered Dapper Labs, a blockchain startup that has teamed up with NBA, and its Chief Executive, Roham Gharegozlou, have been accused of marketing and selling unregistered securities. The firm has put forward its own set of defenses that it may present in any upcoming court filings.
A team of legal professionals from the Rosen Law Firm submitted the complaint in a New York trial court on Wednesday (May 12, 2021) on behalf of Virginia resident Jeeun Friel, who had reportedly bought NBA Top Shot Moments.
Friel is now hoping her lawsuit may be extended to include other parties who have also bought Moments (since June of last year). Whether (or not) the court approves Friel's lawsuit as a class action will be confirmed in future proceedings. To be clear, certification isn't automatic and is largely based on whether putative class members have enough in common to become part of a single case, among other factors taken into consideration.
Friel is now demanding a jury trial. She is claiming "significant damages" to her and potentially other class members, a group that may include many other buyers who say they were manipulated.
The complaint states that many of these people did not possess the technical and financial "sophistication" needed "to have evaluated the risks associated with their investments in Moments and were denied the information that would have been contained in [security registration materials]."
Dapper Labs experienced a lot of success with its last blockchain initiative, CryptoKitties, back in 2017, which had pushed the underlying tech to its limits because the networks became overcrowded with numerous buyers. Dapper Labs developed its own distributed ledger tech (DLT) platform, called Flow, and also teamed up with the NBA prior to introducing Top Shot, which is currently in Beta mode.
Many people are now aware of non-fungible tokens or NFTs for the very first time because of Top Shot, which used DLT to sell limited-edition NBA highlight moments.
Dapper Labs' products really began to rise in popularly in February of this year. Single digital moments had regularly been selling for more than $100,000.
Cryptoslam.io reports that Top Shot has hosted over 5 million transactions valued at a combined $580 million.
In March of this year, Dapper finalized a $305 million investment round at a $2.6 billion valuation.
But Dapper is now being accused of unlawfully creating a misleading marketplace to sell its NFTs that feature NBA Superstar LeBron James' slam dunks and other highlights.
An owner of a Moment, the complaint states, "does not acquire any intellectual property rights or rights to the underlying NBA highlight."
The complaint also alleges that Dapper Labs exploited unsuspecting investors by selling digital packs of Moments with the prices being determined based on digital scarcity. Investors also had to reportedly "wait in a virtual queue" to purchase the items.
Additionally, Dapper Labs has been accused of "preventing investors from withdrawing their funds for months on end," which then "[propped] up the market for Moments as well as the overall valuation of NBA Top Shot."
Dapper is also portrayed as quite restrictive in the sale of Moments, with owners having to sell items through a secondary market where the company gets a 5% transaction fee.
These activities may post serious legal issues, the complaint adds, since:
"Moments are securities because they constitute an investment of money in a common enterprise with a reasonable expectation of profits to be derived from the efforts of others."
The complaint's allegation that Moments are securities is based on Friel's attorneys' reading of an SEC document, "Framework for 'Investment Contract' Analysis of Digital Assets."

The Framework, they allege, shows that a digital asset serves as a security when "there is the investment of money in a common enterprise with a reasonable expectation of profits to be derived from the efforts."

The complaint alleges that investors who buy Moments are actually "passive participants" in an initiative where "the profits [and related risks] of each investor [have been] intertwined with the fate of NBA Top Shot."

However, allegations in the complaint are just mere claims. Dapper Labs will be expected to respond to this complaint and will probably reject any allegations of engaging in unlawful activities. Dapper Labs is set to (likely) provide a fundamentally different analysis of securities law (as it may pertain to the sale of Moments).

It's worth noting that the filed complaint's assessment of securities will depend on the attorneys' interpretation of relevant materials. It's not going to depend on any conclusions reached by the Securities and Exchange Commission or any court.

We may expect Dapper Labs to claim that it has always engaged in only lawful activities and the company's representatives may also state that its business operations have remained transparent.

Dapper may also present other defenses, like arguing whether New York is the right place to review Friel's complaint.

The complaint states that Dapper Labs, which has teamed up with New York-based NBA, has several professionals on its payroll based in New York. However, Dapper is also headquartered in Canada. Friel is listed as a Virginia (Canada) resident.

Another potential defense can be seen as part of the NBA Top Shot terms of use. The agreement includes an extensive and binding arbitration provision:

YOU ARE AGREEING TO GIVE UP ANY RIGHTS TO LITIGATE CLAIMS IN A COURT. OTHER RIGHTS THAT YOU WOULD HAVE IF YOU WENT TO COURT MAY ALSO BE UNAVAILABLE OR MAY BE LIMITED IN ARBITRATION.

YOU HEREBY EXPRESSLY GIVE UP YOUR RIGHT TO HAVE A TRIAL BY JURY.

YOU HEREBY EXPRESSLY GIVE UP YOUR RIGHT TO PARTICIPATE AS A MEMBER OF A CLASS OF CLAIMANTS IN ANY LAWSUIT, INCLUDING, BUT NOT LIMITED TO, CLASS ACTION LAWSUITS INVOLVING ANY SUCH DISPUTE.

Binding Arbitration. All disputes "arising out of or in connection with this contract, or in respect of any defined legal relationship associated therewith or derived therefrom, shall be referred to and finally resolved by arbitration under the International Commercial Arbitration Rules of Procedure of the Vancouver International Arbitration Centre . . . the place of arbitration shall be Vancouver, British Columbia, Canada."

Although binding arbitration agreements may, at times, be rejected if considered as hidden, oppressive or falling outside the scope of a legal claim, they are actually enforced on most occasions. This particular clause, with  bold and all caps, seems to be quite prominently shown in the agreement.

Sponsored Links by DQ Promote