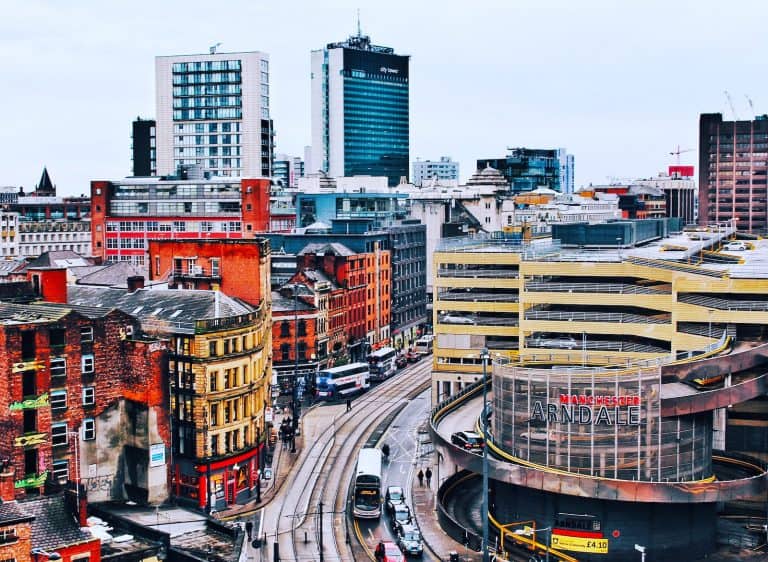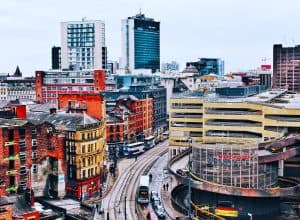 Manchester-based B-North, the challenger developing an SME lending bank for the United Kingdom, has hired five more professionals to support its finance and risk departments.
David Travis has joined as B-North's Secretary and General Counsel, Andrea Harrison will be serving as Head of Financial Reporting and Control; Simon Nicholson has been appointed as Risk and Compliance Manager; Faye Comerford is the new Financial Crime Manager and Deputy Money Laundering Reporting Manager; and Sarah Hewitt will be now be working as Underwriter, Credit Risk.
The new hires have been announced as B-North moves closer to acquiring its banking license.
David Travis will be tasked with supporting B-North as a member of the executive team in order to ensure proper corporate governance and he will provide effective management of legal risk as the firm expands its operations.
Prior to B-North, David had been working as General Counsel and Company Secretary of tech-advisory and investment company GP Bullhound. David, who's currently also the Joint Honorary Secretary of Manchester Law Society, has also worked at established financial services companies such as Interactive Investor, RBS, the Co-operative Bank and Citigroup.
David started his career as a solicitor at law firm DLA Piper. He possesses a degree in Law and French from the University of Sheffield and is an Associate Member of the Chartered Governance Institute.
Andrea Harrison, an experienced finance professional, has prior experience working as Head of Finance at UK Asset Resolution, where she held various positions supporting the finance function.
Andrea will now be responsible for B-North's ongoing work on its financial framework, and related processes and controls in order to support the bank's financial reporting and operational obligations.
Andrea has prior experience working at Bradford and Bingley, where she was the Senior Finance Manager. Andrea has a Law degree from the University of Sheffield and she started her professional career on the KPMG graduate scheme where she became a Chartered Accountant.
Simon Nicholson will be responsible for supporting the B-North team across operational risk management and compliance in order to ensure that the business is able to scale in an efficient manner.
Prior to B-North, Simon was at RBS, serving as a Risk Partner (Commercial), after working as the  Operational Risk Manager SVP at Bank of America..
Simon previously worked at UK Asset Resolution, Capita and Citigroup.
Faye Comerford will be working with the B-North staff members in order to prevent and identify financial crimes, like fraud and money laundering.
Faye is an experienced Senior Manager focusing on compliance and Financial Crime Risk Management. Faye previously worked at the Yorkshire Building Society, where served as Senior Financial Crime Risk Manager.
Faye, who has also worked at AXA UK, possesses a History degree from The University of Hull, and an ICA Diploma in Anti-Money Laundering.
Sarah Hewitt will be expected to play a key role in supporting B-North through the planning phase and then the mobilization stage, assisting with making loan delivery to small business clients as smooth as possible.
Prior to B-North, Sarah was at Yorkshire Bank, working as a Commercial Relationship Manager. Sarah has a degree in Business Studies from De Montfort University.
These new hires have been announced as B-North remains focused on securing its banking license, and the completion of a £20 million Series A round.
The company says it intends to disrupt the UK's £150 billion SME lending sector by offering the first "truly" regional lending bank in 150 years.
Through its network of "lending pods" along with its Cloud-enabled banking system, B-North intends to offer loans to businesses 10x faster than the average industry standard.
The first of B-North's pods are scheduled to be offered in Manchester at some point later this year.
Jonathan Thompson, Co-Founder and CEO of B-North remarked:
"We are delighted to welcome David, Andrea, Simon, Faye, and Sarah to the B-North team, they bring a vast range of knowledge and experience gained at some of the biggest names in financial services. We have always prided ourselves on building an expert team, and these five new hires are just the latest example of B-North attracting the best and the brightest. There couldn't be a better time to join the team, as we move through our 'Series A' fundraise as well as continue to work with the FCA/PRA to secure a banking license, all while working hard to build the best possible model we can to deliver much-needed support to UK SMEs."
Sponsored Links by DQ Promote