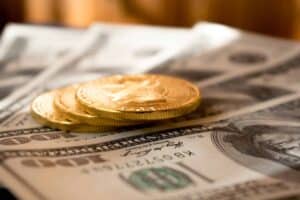 SIMON Markets LLC revealed on Monday (May 24, 2021) that they'll be integrating cryptocurrency education into their Fintech platform for wealth management professionals, delivering on what companies and their financial professionals have been requesting, amidst a rapidly growing digital assets market.
As mentioned in the announcement, SIMON looks forward to promoting greater transparency in crypto finance as it has been doing for more structured investments and annuities. The company will continue to focus first on education, which should help pave the way for marketplace access and new product arrivals.
SIMON is a Fintech platform that offers education, analytics, product selection, and lifecycle management for risk-managed products.
These products reportedly include structured investments, annuities, and defined outcome ETFs—to over 85,000 financial professionals "spanning more than 50 distribution networks."
Although crypto interest has increased dramatically during the past year, the expanding market "remains a challenge for professionals to navigate," according to a release from SIMON.
The company says it's focused on creating a new educational experience for digital assets and will aim to "deliver on the rising demand for streamlined, accessible education" through its secure and "trusted" platform. SIMON is also committed to promoting "clearer crypto market understanding, and accelerating [its] ability to drive new adoption in a rapidly growing sector of wealth management."
Jillian Altamura, Head of Growth at SIMON, stated:
"SIMON is known for the training and certification solutions we've designed for other asset classes, adopted by more than 50 distribution networks to help make products more accessible to professionals. We've fielded a lot of requests to outfit our platform with comprehensive blockchain and cryptocurrency curricula, so this is a move to make sure that when the firms we serve are ready to make these products available, the mechanism to do so will already be in place, within the ecosystem they already use. By extension, financial professionals will be supported by a powerful solution that gives them confidence to navigate digital asset investment decisions."
Joseph Giordano, Chief Business Development Officer of SIMON, remarked:
"The evolution in how crypto is used today is two steps ahead of the wealth management industry. We're witnessing a turning point in the adoption of digital assets, and education is a powerful, if not the most powerful, point of entry. The expertise and unified experience SIMON can deliver to financial professionals is what they have been waiting for—invaluable resources at their fingertips and the award-winning support they've come to expect from SIMON as they explore an expanding market."
SIMON's "intelligent" and innovative platform aims to offer an end-to-end or comprehensive digital suite of tools to over 85,000 financial professionals, who serve over $3 trillion in assets. SIMON says it empowers them with "on-demand" education, an intuitive marketplace, real-time analytics, and lifecycle management.

Incubated within Goldman Sachs, SIMON introduced an "independently" operating firm back in 2018 "under the shared ownership and direction" of Barclays, Credit Suisse, Goldman Sachs, HSBC, J.P. Morgan, Prudential, and Wells Fargo. The firm is based in New York, NY, with an additional office in Birmingham, AL.

Sponsored Links by DQ Promote