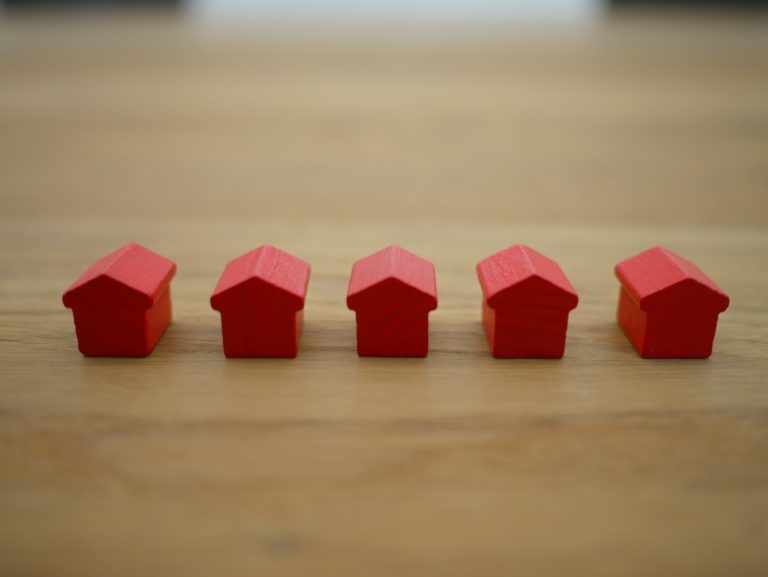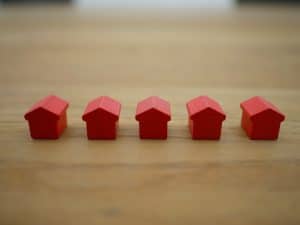 Stavvy, the fully integrated digital transaction platform, has confirmed several key leadership hires in order to facilitate its ongoing growth and expansion efforts.
Stavvy has hired Amy Huchthausen as Chief Impact and Culture Officer; Kara Banosian as CMO; Beth Lehman as Head of Compliance and Consumer Protection and Corporate Counsel; Patrick Bausemer as Head of Digital Strategy; Kyle Stephenson as Head of Solutions & Partnerships; and Mark Witte as Head of Growth.
Stavvy's choice of its leadership and senior management team aims to combine years of expertise and talent in order to make a meaningful impact on the emerging company and the transformation of the lending business. Together, the senior management team with co-founders Josh Feinblum and Kosta Ligris are focused on making legal and financial transactions seamless, secure, and  accessible to everyone.
Amy Huchthausen, Chief Impact and Culture Officer, will be stepping down from her position as Commissioner of the NCAA's America East Conference. Huchthausen is also co-founder of the Asian American & Pacific Islander Athletics Alliance (AAPI) and acts as a judge for MassChallenge. She possesses a BS degree from University of Wisconsin-La Crosse and an MBA from MIT Sloan School of Management.
Kara Banosian, CMO, has joined Stavvy after serving in key roles at LogMeIn, most recently working as VP, Acquisition Marketing, where she was responsible for leading the global campaign development and international marketing efforts, and assisted with the lead acquisition strategy and pipeline via strategic partnerships with sales. Banosian has earned a BS dgree from Bentley and an MBA from Boston College.
Beth Lehman, Head of Compliance and Consumer Protection, Corporate Counsel, has held several legal and compliance positions, which includes serving as Chief Compliance Officer and Counsel at Fiduciary Trust International, and as advisor to KPMG Advisory, Navigant Consulting, and State Street Global Advisors. Lehman has also previously worked as Senior Counsel at the US Securities and Exchange Commission (SEC). She holds a JD/MBA from Suffolk University Law School.
Patrick Bausemer, Head of Digital Strategy, has joined the Stavvy team after spending around 10 years at Rapid7, where he was a contributor on Rapid7's journey to almost half a billion dollars. Bausemer recently led a team of professionals at Rapid7 who were tasked with Growth Marketing, where he was in charge of the digital marketing strategy to drive online traffic and generate leads. Bausemer has earned his Bachelor's from Champlain College.
Kyle Stephenson, Head of Solutions and Partnerships, and Mark Witte, Head of Growth, both previously worked in senior management roles at NotaryCam, a remote online notarization service, and both bring extensive experience in offering various SaaS solutions.
Josh Feinblum, Co-founder at Stavvy, stated:
"We're beyond proud to welcome these incredible new team members. They each represent the very best in their fields and bring rich and unique experience and perspective to Stavvy's rapidly growing team. Amy will guide our culture as a Stavvy family and our impact on our greater community. Kara will lead our efforts to send the message that Stavvy is at the forefront of digital transaction experiences. Patrick will spearhead our engagement with customers and stakeholders across digital channels. Kyle and Mark will oversee Stavvy's sales and external engagement strategies, and Beth will facilitate our compliance with state and federal regulations with an eye toward ensuring we are doing everything we can to protect individual consumers every step of the way, which is at the very heart of our work serving clients."
Kosta Ligris, Co-founder at Stavvy, remarked:
"The strategy is very simple – we are bringing together the best, brightest and bravest – recognizing that valiant leadership is necessary to drive bold change to industries that have been slow to adopt innovation. These key hires are the first of many. Hiring best-in-class professionals with entrepreneurial spirit has been a Stavvy priority from day one. We're grateful to our entire team for their dedication to our mission of simplifying life's defining moments. The Stavvy family, including these new leaders, all recognize our resolve to promulgate responsible innovation."
So far this year, Stavvy reports steady growth in its business operations. These new hires have been made after the firm's recent $40M+ Series A investment round and collaboration with Flagstar Bank to offer remote loan modification services.

In March 2021, HousingWire had recognized Stavvy by giving it the Tech100 Mortgage Award for eSign and eClosing Solutions, which came after Stavvy integrated with the Encompass Digital Lending Platform in January of this year.

Recently, Housingwire recognized Stavvy Co-founder Josh Feinblum as a 2021 HousingWire Rising Star.

Sponsored Links by DQ Promote