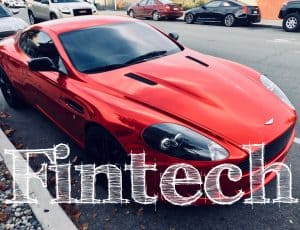 Apollo Global Management, Inc. (Apollo) has acquired a 24.9% stake in a Fintech-focused private equity firm, Motive Partners' (Motive) management company, for an undisclosed amount. However, industry experts value the deal at $1 billion. With this, Apollo and its affiliates would become limited partners in the Motive's managed vehicles. The deal will help tap a nearly $10 trillion financial technology market opportunity over the next decade.
Marc Rowan, Chief Executive Officer of Apollo, commented:
"There is a technology-driven transformation underway in financial services, and Apollo is well-positioned to occupy the single best position in this evolving ecosystem. Rob and the Motive teams' exceptional financial technology expertise and network will significantly enhance our efforts to expand and improve technology capabilities throughout our entire platform."
"… It will broaden distribution across new and existing channels and help developing new product offerings for our asset management and retirement services business."
Rob Heyvaert, Founder & Managing Partner at Motive Partners, said:
"As financial technology begins to intersect with every sector on the planet, this is an opportune time to develop a partnership with a group that shares our ambitions and can support our efforts to capitalize on the significant market opportunity before us."
These commitments are likely to strengthen Motive's ability to make better deals within the financial technology segment and accelerate innovation and growth for Apollo.
Motive Create, the firm's in-house innovation team, will work with Apollo in several focus areas, including technology innovation across its platform, new product development and distribution, and investment origination.