WeChat Pay Offers Special Call Center Service for Users Over 60 Years Old
On February 3rd, CNNIC released "The 47th Statistical Report on China's Internet Development". Up to December 2020, the number of mobile payment users in China stood at 853 million, up 87.44 million from March 2020, representing 86.5% of mobile Internet users. However, the widely used mobile payment services (e.g. Alipay and WeChat Pay) may not always be that convenient for more than 110 million Chinese mobile Internet users over 60 years old.
In order to bridge the digital divide, WeChat Pay started providing a special call center service for the older netizens on May 1st. The customer service staff can help answer questions that are frequently asked by the older users, such as transaction inquiries, payment restrictions, and money transfers, by transforming tedious steps and professional terminology into a simple and easy-to-understand explanation. In addition, Cantonese, Sichuan dialect, Hubei dialect, Hunan dialect, and Dongbei dialect services are also available. (Source: mpaypass)
AI Platform Company XiaoIce completed A round of financing led by Hillhouse
On July 12th, artificial intelligence platform company XiaoIce completed its A round of financing and received a valuation of more than 1 billion dollars. This investment was led by Hillhouse, with participation from 5Y Capital, Neumann, IDG, GGV Capital, and previous investors Northern Light and NetEase.
XiaoIce, once an AI chatbot initiative of Microsoft's Search Technology Center Asia, spun off from Microsoft and become an independent entity a year ago. XiaoIce is one of the world's largest comprehensive artificial intelligence frameworks that carry the largest amount of interaction, by utilizing technologies like natural language processing, computer speech, computer vision, and artificial intelligence. (Source: 163.com)
The Cyberspace Administration of China: A Company with Data of More Than 1 Million Users Must Undergo a Security Review Before Listing Overseas
On July 10th, the Cyberspace Administration of China issued a draft regulation of cybersecurity review for public consultation. The document proposed that any company with data of more than 1 million users must undergo a security review before listing shares overseas. The review shall focus on the possible national security risks that may be brought by procurement activities, data processing activities, and listings overseas. (Source: Cyberspace Administration of China)
Finance Talent Demand Saw a 43% Increase in H1 2021
On July 7th, Lagou Recruitment Data Institute released the "2021 Fintech Human Resources Trend Report". As more traditional financial institutions seek digital transformation, the Fintech industry has seen substantial growth in recruitment demand and has become a preferred employment option for Internet talent. Data from the report shows that talent demand in finance in H1 2021 increased 43% compared to the same period last year. (Source: Sina)
---
The above is a weekly synopsis of the biggest stories on Fintech in China provided by WeiyangX, part of Tsinghua University, in partnership with Crowdfund Insider.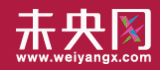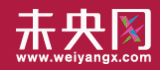 WeiyangX is the most influential website focusing on Fintech in China. The site covers the latest news, industry data analysis, business practices, and in-depth cases in Fintech. WeiyangX is incubated by Fintech Lab. Founded by Tsinghua University's People's Bank of China (PBC) School of Finance in 2012, the Fintech Lab is the first and leading research entity dedicated to leading best practices, promoting interdisciplinary innovation, and encouraging entrepreneurship in the field of fintech through scientific research and innovative project incubation.

Sponsored Links by DQ Promote