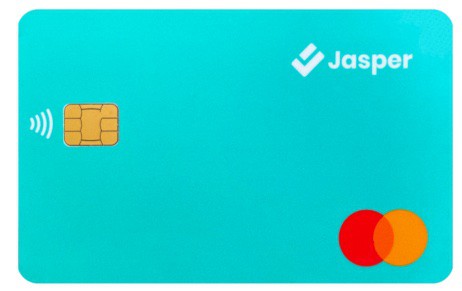 Jasper Card has raised $34 million in a Series A funding round led by Benslie International Fund. Leading global investment crowdfunding platform OurCrowd joined in the funding round along with 500 Startups, Gauss Ventures, Off The Grid Ventures, and SIBJ. Jasper said the funding includes $10 million previously announced alongside the company's rebrand in 2020 from CreditStacks. Additionally, Webank committed to $100 million in receivables financing.
Jasper Card says it is currently growing 20% month-over-month. The new capital will allow Jasper to improve its AI technology to further develop its underwriting model and to introduce a new line of financial services.
Jasper Card provides financial services where customers are approved based on their future potential credit and not just their credit history. To date, Jasper Card has provided access to credit cards to over 15,000 customers. Jasper Cards are issued by WebBank and run on the MasterCard network.
Jasper Card's mission is to help professionals entering the United States without credit scores gain their financial footing. Jasper Card gives back part of the money it makes from customers through a cashback program based on customers referring friends to join Jasper. For every friend a customer brings on board, they both earn a 1% cashback boost for a full year, all the way up to 6%.
Elnor Rozenrot, Founder and CEO of Jasper Card said it is time to present a new way for people to manage and grow their personal finances:
"Many banks have flashy websites and mobile apps, but the essence of the digital revolution that's democratized so many parts of our life—win-win, fairness, the economy of one—has not followed. Imagine all your financial products, whether it's credit cards, bank accounts, or loans, combined into one single service that just works for your benefit. That is exactly what we've set out to do, and we are on track to give our customers back most of what many financial institutions have taken for themselvesm," says Rozenrot.
The company also announced that Mark Goines, Vice-Chair of Personal Capital, is joining the Jasper Card Board of Directors. Goines said he was proud to join a team with a shared belief that banking should be made to work for customers.

Sponsored Links by DQ Promote