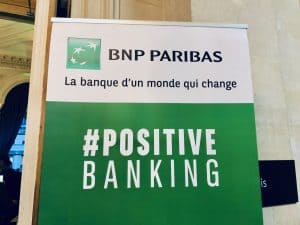 InvestCloud, a global Fintech company that designs and creates financial software for established banks, wealth managers and asset managers, has been chosen by BNP Paribas Wealth Management to offer Client Relationship Management (CRM) and Client Lifecycle Management (CLM) services for onboarding and "nurturing" high-net-worth (HNWI) client relationships.
As noted in a release, the partnership marks another key milestone for InvestCloud, which continues to expand its partnerships with a growing customer base consisting of global and regional firms including BNP Paribas Wealth Management.
The announcement also mentioned that BNP Paribas Wealth Management chose InvestCloud's solution based on InvestCloud's robust automation tech in order "to bring operational efficiency to onboarding of HNWIs, the ease of integration with existing systems using InvestCloud's modular architecture, as well as enabling BNP Paribas Relationship Managers (RMs) to provide (U)HNW clients with a more responsive and proactive level of client service, for better client retention and client growth."
As noted in the update, InvestCloud is a global firm focused on digital platforms that enable the development of financial solutions, pre-integrated into the Cloud.
The company provides "on-demand client experiences and intuitive operations solutions using an ever-expanding library of modular apps, resulting in powerful products."
Based in Los Angeles, InvestCloud has more than 20 global offices including New York, London, Geneva, Singapore, Tokyo, and Sydney, "supporting trillions in assets across hundreds of diverse clients – from the largest banks in the world to wealth managers, asset managers and asset services companies."
BNP Paribas Wealth Management is a global private bank and the "leading" private bank in the euro area. With a presence in three regions (Europe, Asia and the United States), it currently  employs over 6,800 workers who "support a client base of private investors in the protection, growth and transmission of their wealth, bringing long-term value to them, their families and society."
As of March 31, 2021, the bank "had €402 billion in assets and was recently elected 'Best Private Banking' in Europe, North Asia, the Western US and the Middle East."