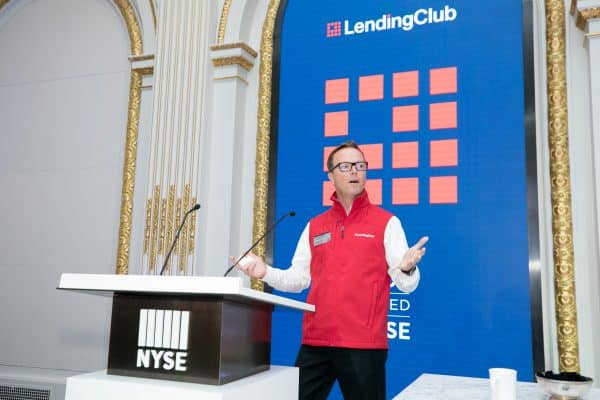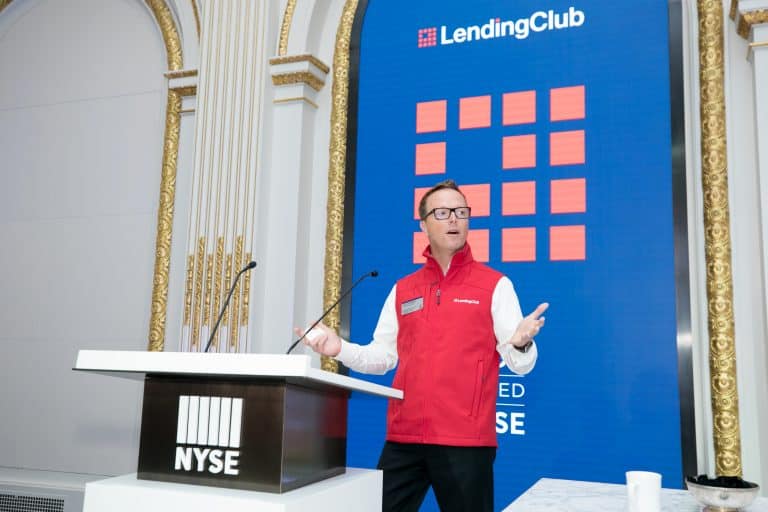 LendingClub (NYSE:LC), a Fintech that started as a peer-to-peer lender and now operating as a digital bank, has posted strong 2nd quarter results that easily topped expectations. LendingClub finally turned the corner on profitability shredding guidance that had expected a loss. Shares moved considerably higher in after-hours trading during a crowded earnings announcement day.
At the start of 2021, LendingClub completed the acquisition of Radius Bank thus entering the red hot digital banking sector. This quarter is the first earnings round as a nationally chartered digital bank.
According to LendingClub sequential revenue increased by 93%, driven by growth in marketplace lending revenue and increased net interest income from the retained portfolio of consumer loans. Total revenue was $204.4 million, almost double the previous quarter, with net income jumping to $9.4 million – in stark contrast to the $47.1 million loss delivered in Q1.
The fact that LendingClub will now be able to hold deposits as a bank means a lower cost of funding for its online lending segment.
LendingClub CEO Scott Sanborn, issued the following statement:
"Our first full quarter operating a digital bank was the most profitable quarter in LendingClub's history. This is the beginning of a dramatically enhanced earnings trajectory for the business. Our transformation is fueled by our competitive advantages, which include our 3.5 million-plus members, deep data capabilities, marketplace model as well as our more efficient operating platform. Our earnings are being bolstered by our bank, which is generating a new stream of recurring net interest income that is only beginning to contribute to our bottom-line results."
LendingClub highlighted the following stats:
Marketplace revenue grew 86% sequentially, primarily reflecting 105% growth in origination fees and a 132% increase in gains on loan sales as loans sold through the marketplace doubled.
Net interest income grew 148% sequentially to $45.9 million, as the bank's loan portfolio (excluding PPP loans) grew 27% sequentially, propelled by growth in the consumer loan portfolio of 145% to $795M.
Deposits grew to $2.5 billion, helping fund growth in the bank's loan portfolio.
LendingClub said that consolidated net income of $9.4 million included $56.7 million of notable items: $34.6 million of Current Expected Credit Loss (CECL) provisioning which reduced reported earnings and reflects the rapid growth in the bank's loan portfolio, $19.6 million of net revenue deferrals on retained loans, and $2.5 million of non-recurring expenses.
LendingClub said it was raising full-year revenue guidance by +45% with net income guidance of $25-$35 million for the rest of 2021. Q3 guidance anticipates $2.8 to $3 billion in loan originations, top-line revenue of $215 to $230 million, and a net income of $10 to $15 million.
LendingClub reports more than 3.5 million customers and lifetime loan originations of $65 billion.
Shares in LendingClub have jumped by over 40% in late trading.
---
Update: Shares in LendingClub have rocketed higher today jumping by over 55% (as of this moment). The unexpected beat that crushed earnings guidance and analyst forecasts have driven LendingClub to new 52 week highs – good news for shareholders. While far below its IPO valuation, LendingClub has now become a profitable operation – something the Fintech was on track to do prior to the global health crisis that pummeled the world.
The few analysts that participated in the earnings call congratulated LendingClub on its performance. Earlier today, Wedbush analyst Henry Coffey boosted his price target to $33.50 (from $25), reiterating an outperform call, after calling the results "amazing."
During the earnings call, LendingClub management claimed it was "growing faster than other Fintechs" adding the company has returned to market leadership when it comes to online lending in the consumer sector.
By becoming a nationally chartered bank, via its acquisition of Radius Bank, LendingClub is now financing its own loans, alongside a growing number of other institutions – including other banks (which now account for more than half of funding including LendingClub Bank). LendingClub is also holding loans on its own balance sheet, via a random allocation that amounts to about 15% to 25% of loans that is helping to boost revenue – especially when rates are currently around 15%. In brief, by cutting out the middle man (Web Bank), LendingClub is driving its returns higher.
During the call, management also said there were some unanticipated benefits by becoming a bank as being regulated as a bank helped boost confidence for bank investors. There is a lot of confidence in credit quality. Additionally, LendingClub said that when the purchase of Radius closed, they ended up with more deposits than they anticipated.
The above, combined with significant decisions to drive expenses lower; IE a smaller number of employees and moving certain operations to Utah (and away from giga-expensive San Francisco) that also enabled a high quality of talent, has dramatically helped as well.
An industry insider added that work on its tech stack during the pandemic has paid big dividends. Today, automated lending decisions account for 70% of loan approvals.
"LendingClub has created a machine that is easily doing $1 billion of loans a month. That machine is firing."
So what is next? LendingClub has already provided guidance that is a significant improvement. The company is intent on integration and product development. Initially, more about helping people manage their money more effectively, streamlining the credit process, and helping people save better.
LendingClub Bank has a story to tell and it will need to dedicate some firepower to get that message out. The USA is a highly competitive market, with hundreds of incumbent banks and a growing number of Fintechs that provide banking services (and a couple of chartered digital banks). This will take time.
But beyond that, being a digital financial services firm means LendingClub Bank can offer a far broader portfolio of services minus costly brick and mortar branches while iterating rapidly. So will LendingClub Bank build new services in-house or partner with other platforms? Offer a white-label banking service to other Fintechs or banks? Go crypto? Or expand into other markets?
There is a lot of opportunities available. Management needs to decide and outline its roadmap for the coming years and, hopefully, the market will grace LendingClub with a valuation similar to some private Fintechs that are in the same space.
---
LendingClub Q2 2021 Earnings


Sponsored Links by DQ Promote